Easily Increase Your Social Media Engagement
The number one question I am asked when consulting with different tree care companies is, "How do I increase engagement across our social media platforms?" It can be incredibly frustrating to work so hard to produce quality content and have your followers scroll past without taking the time to even LIKE your post. Fortunately, there are some quick and fairly simple ways to help your engagement increase across your platforms.
Tip #1: Earn engagement
The top piece of advice I can give to help increase your engagement is to earn it. What do you do on a daily basis to encourage your audience to engage with you? Are you commenting and engaging on their posts? Are you posting content beyond sales pitches? Are people seeing #BTS (Behind the Scenes) of your life and business?
In order to see your engagement increase, you need to be an ACTIVE participant on your social media.
Tip #2: Create a trackable strategy
First and foremost, you should have a strategy when it comes to your social media accounts. Second of all, you should be able to track it in a way that makes sense to you. Take the time each month to analyze what you are doing. Which posts received the most likes? Which posts were saved the most? How many people viewed a particular story? How many DMs did you receive regarding your content? Which hashtags increased your exposure?
In order to up your engagement, use these numbers and create new content around what has already worked for you.
Tip #3: Likes does not equal reach
You never know who you are influencing. Just because someone doesn't take the time to hit that "LIKE" button (even though it is literally the easiest thing on the planet to do), doesn't mean they are not watching you. Something you post may trigger a sale or outreach 2, 4, or 6 months down the line. Do not give up simply because you are not seeing the "Likes" come in like you want. By continuing to show up with quality content, you are positioning yourself as the expert in your industry.
Even when you think you are not, you are making connections that will someday positively impact your business.
All in all, increasing your engagement does not need to be frustrating or defeating. Take the time to look at your strategy and Keep. Showing. Up. The more times you show up authentically, the better your engagement will continue to be.
For additional help with objection handling and one-on-one sales training, check out ArboRisk's Thrive Sales & Marketing Package! Our team of industry experts has the skills and knowledge to help you take your tree care company to new heights. Click here to learn more!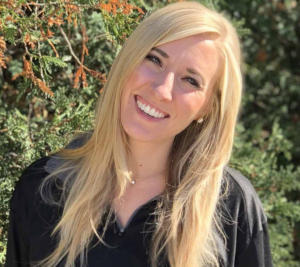 Written by: Katie Petersen