5 Ways to Better Your Social Media Marketing
If you've ever found yourself staring at your computer screen, wondering what to post on your social media accounts, you are not alone. Digital marketing success remains elusive to most small business owners. The fact of the matter is, 46 percent of (small) business owners are unsure their marketing strategies work and 17 percent know they aren't working at all (source). #WHAT. This does not need to be you. While I cannot tell you that there is one simple, fix-all option available for individuals struggling with digital marketing, I can give you 5 strategic ways to better your social media marketing and help your business thrive.
Strategy #1: Use Real Photos and Personal Stories
Do your followers know who you are? Have you given them a reason to connect personally with you? Spoiler Alert: majority of customers are not impressed by the type of equipment you use.Posting photos of your truck fleet will not gain you more business. But, you can certainly tweak those posts and use them to your advantage. Perhaps you are still using the very first truck that your father bought when he started your tree service. Posting a narrative about that, talking about the history of your company and what your father meant to this company, will give customers a reason to connect with you. It humanizes your business and gives them a trigger to remember you when they need your services.
Strategy #2: Shoot (More) Videos
Video, video, video. I cannot stress this enough: the future lies in videos. While videos can seem overwhelming, take it step by step. Start off small – use your phone and record a quick video introducing yourself, your company, and share three fun facts about who you are. As you become more comfortable conversing in front of the camera, up your techniques. Have someone else shoot you discussing a common misconception about tree care, like how trees with early leaf drop does not mean they are a lost cause and need to be removed. If you have the funds, invest in a video marketing company, and allow them the opportunity to come in and shoot your work day. By taking what would normally be multiple paragraphs of text and translating that into video form, you are allowing your customer a new avenue to engage and connect with you. Plus, the stats don't lie: 59% of executives agree that if both text and video are available on the same topic, they are more likely to choose video (source). #VideoForTheWin
Strategy #3: Engage and Reward your Followers
I'm not sure about you, but my Instagram and Facebook feeds are scattered with individual and company accounts that receive tons of engagement. How are they succeeding at this? By giving their followers a reason to engage with them. Successful digital marketers know that the best way to increase engagement is to incentivize your following:
Create a contest for your follows (ex. Upload a photo of yourself with your favorite tree. The best photo receives a $25 credit towards your next service)
Host a giveaway (ex. The first 10 likes on this post receive a $10 Starbucks gift card)
Offer discounts (ex. Like this post and receive 5% off your next tree removal)
Elaborate or superfluous giveaways are unnecessary. Simple, easy offerings are the best way to create a buzz around your company and have your followers watching your page for your next giveaway.
Strategy #4: Collaborate with Others in Your Niche
We all have people we look up to in our businesses, the individuals or companies that set the bar high, keep us chasing growth, and that every customer seems to know. If you have not used these individuals to your advantage, it is time to start. Reach out to them and propose collaboration on a blog post, a video, or a quick photo on your page. Set-up a lunch and learn with your employees or clients and have this expert come in to teach on a specific topic, all while promoting this on your social media. Business is not always about competition – customers love to see individuals working together to bring them the best possible product. Meeting with others and collaborating with them will not only give you an opportunity to learn something, it will open up your business to a whole new set of followers.
Strategy #5: Use Online Tools to Find Top Content for Posts
Do you struggle to find relevant content that your followers not only appreciate, but also understand? #beenthere. Many individuals find it difficult to engage with certain companies on social media because they do not equate the relevance of the post to their individual lives. Try one of these content sourcing tools for mainstream articles, on topics that businessmen and stay-at-home moms can both understand.
Google News Alerts are a great way to keep yourself informed of headlines that are happening in your industry. Nuzzel connects with your Twitter feed and shows you the most shared content from users you follow. If you follow numerous accounts that are relevant in your industry, the content provided by Nuzzel is invaluable. Mix (formerly StumbleUpon) is a discovery engine that finds and recommends content to users. All you have to do is select a few interests, and hit the 'Mix' button and the platform will show you pages relevant to your interests. Finally, Reddit is the hot bed of the Internet, and it's a great place to find content. Subreddits enable users to browse different topics, where users post and "upvote" the best content. Subscribe to subreddits that are the hottest in your industry so, when you log into Reddit, your front page will be full of content specific to you.
Pro Tip: Reddit can also be a great place to share your own unique content. If you're active on the platform and get familiar with some of the subreddits, submitting links can be a great way to get more traffic to your website (source).
These five action items are just a few easy ways to up your social media marketing game and propel your business forward. Doing these things will not only set you apart from the competition, but it will open up your business to an entirely new client base.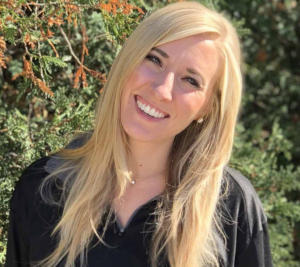 Written by: Katie Petersen