How to Run Effective Meetings
Meetings. Eeek! Just the mere mention of that word probably makes your blood pressure rise, right? While listening to a session at the 2018 TCIExpo in Charlotte, North Carolina by Melissa LeVangie, I realized that even though the points that she was making seemed like common sense, many leaders do not practice them on a daily basis, thereby making meetings an excruciating part of business today.
Now I have plenty of room to grow in this area myself, however, I have been fortunate enough to learn from some great leaders within the Wisconsin Arborist Association (WAA) on how to run effective meetings. The strategies below have helped me and my Board of Directors accomplish a lot when I was the President of the WAA as well as in my agency today.
Prepare an Agenda – There is nothing worse than going into a meeting not knowing what will be discussed or how long it will take. Send an agenda to the participants at least two days in advance so everyone knows what to expect during the meeting. Have no more than three or four topics at the meeting and list a desired amount of time for that topic right on the agenda. If there are topics that you want the participant's input on, the agenda needs to be sent to them even further in advance so they can prepare before the meeting. Give as much detail to the participants as possible so that when you sit down to start the meeting, everyone is ready to contribute.
Involve Others – When you send the agenda out, assign topics to other people to present or lead the discussion on. No one wants to hear a single person drag on and on throughout the entire meeting. Specifically asking an individual to present a topic gives them ownership in the meeting and keeps others engaged as well. Make sure the person(s) you ask to present are comfortable doing so and have enough time to prepare before the meeting. This strategy can backfire quickly if you do not communicate with the prospective presenter far enough in advance.
Respect Everyone's Time – Start the meeting promptly and pay attention to the time during the meeting. If a topic is going off track or taking longer than planned address it directly in the meeting. Either state that you need to move onto the next point and set a time to finish the discussion later or get a consensus from the other participant's that it is okay to continue on this topic.
Never let a meeting run beyond the scheduled time. Period. Everyone is too busy to have meetings go longer than planned.
Because we cannot free ourselves of meetings, use these three simple strategies to hold better meetings. These more effective meetings will engage all team members at a deeper level and help your business achieve its goals much sooner.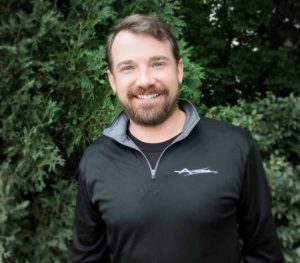 Written by: Eric Petersen