4 Steps to Creating a Successful Customer On-boarding Process
Did you know that it costs 5x more to attract a new client than to keep one you already have? So how do you keep current customers happy? The best way is by developing a solid relationship right off the bat with an effective on-boarding process. Customer on-boarding is the process in which you communicate with new customers to introduce them to your company. Whether this with a series of emails, direct mailers, phone calls or a combination of all, (we highly recommend a combination, but we'll touch more on that later) it is the first step in their customer journey, and some may consider it the most important.
In this article I will outline four simple steps to creating a totally kick-a** process that will truly "WOW" your customers and keep them coming back.
Keep in mind,the construction of your on-boarding process must have your personal twist built into each step to introduce customers to YOUR business. Have fun with it, be real and show the unique personality of your business:
Step 1: The Introduction: Get to know your customer
This one may seem self-explanatory, but the on-boarding process begins right when a customer agrees to work with your business. So, start by getting all of the necessary information about your client. This includes not only the job information, but also any additional information that can create a bond with them. Learn about their family, hobbies and other stories that they tell you. These should be stored in your computer system so they can be retrieved for later conversations. This will solidify in the customer's eye that you really do care about them.
Step 2: Pre-Job: Send welcome series
Prior to the scheduled job, send a series of communications to your customers welcoming and thanking them for the business opportunity. This can be done with automated emails, or take a more personal route with hand written cards or a phone call.. In most tree care companies, the person who sold the job is not going to be with the crew that comes out to do the job. So a critical element in your on-boarding series should be an introduction of the crew members that will be executing the work. If this is not possible because your crew composition changes, create a page on your website so customer can learn about the individual crew members. (Pro Tip: Create "get to know me" videos for your team members to host on your website and to send to customers)
In your welcome series, you will also need to set the expectation for your company and what is expected of the customer. Go into as much detail as possible about the job that is going to be done, what (if anything) the customer needs to complete prior to the job, the amount of time it will take, and remind them of the scheduled date and time. An informed customer, is generally a happy customer.
Step 3: Post-Job: The follow up
Shortly after the job is completed, send your client a summary of the work that was done, and once again thank them for their business. Let them know about their payment options at this time as well. About a week after the job, while your great work is still fresh in their memory, reach out again to ask for feedback on their experience. Incorporate asking for online reviews if they had a positive experience.
Step 4: Ongoing: Nurturing
This is your opportunity to offer your customer information beyond discussing a job. I recommend sending out a nurturing email campaign by utilizing automated emails. Multiple times throughout the year send customers information regarding proper tree care based on the season, share offers and incentives your company is currently running, or just simply thank them for their continued business. Each touch-point will continue to solidify a relationship with the customer that lasts beyond the original job.
Putting an on-boarding process in place will help your company create lasting relationships with customers that keep them coming back. Be personal and consistent with your process and watch as your customer's perception of your business begins to transform!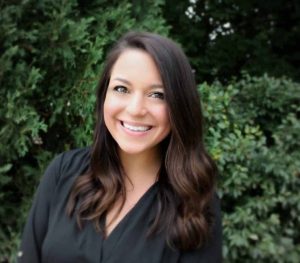 Written by: Amanda Eicher