FIVE TIPS FOR SAFETY MEETINGS
Blank stares? Crickets chirping?  Is that a couple of the things you experience in your safety meetings?  It's tough – not only coming up with topics, but also delivering those topics in an interesting, engaging way.  Below are five tips to help keep your safety meetings topical and interesting.
1 – Have the meetings outside when possible.  We didn't get into this industry because we like sitting behind a table staring at a screen.  We're the outdoor, fresh air, active types.  This also allows you to more easily incorporate tip 2…
2 – Practice what you teach.  Don't just talk about safety; practice it hands on with your crews participating.  If you're talking about chainsaw safety, start one up and demonstrate using it properly.  Want to discuss traffic protection, have your team plan it and set it up.  Always practice with the items in your first aid kits.  As I've stated in a previous weekly tip, the middle of an emergency is no time to learn how to use a tourniquet or Israeli bandage.   And remember, practice doesn't make perfect, perfect practice makes perfect.  
3 – Change it up.   Following the same format meeting after meeting even SOUNDS boring.  Using published safety meeting materials is convenient; but using them every single meeting can result in your team losing interest or even dreading the meeting.  Alternate between published materials, hands-on training, team participation, different speakers, and even guest speakers.
4 – Don't forget these topics.  
Driver safety – one of the largest exposures to risk within your tree care company comes from your vehicles on the road.  In fact, 38% of the insurance claims we see at ArboRisk are vehicle related.  

First Aid – Your First Aid/CPR training certificate is good for two years, but it's a great idea to stay fresh on the various topics and to practice applying splints, tourniquets, compression bandages, etc.  

Identifying hazardous conditions in trees – It's a good idea to have all crew members capable of recognizing the signs in trees that indicate potential hazards.

Hazardous materials safety – you can cover several topics from fuel to chemicals to PPE.
5 – Get CEUs.  Even if it's only 15 minutes of training, CEU credits, especially with regular and frequent safety meetings, add up quickly.  Remind your credentialed team members that they earn CEUs with both ISA and TCIA for their safety training. CTSPs can get their credits for developing the training and instructing it, as well.
Finally, don't forget to document all safety meetings with the topic, date, duration, presenter(s), and the names of those in attendance. This is extremely important in case you are ever inspected by OSHA.  It will also be needed when individuals apply for their CEU credits.
Hopefully, the above tips give you some reminders (or even some new ideas) for keeping your safety meetings topical and interesting.  These meetings are a crucial part of team building, developing and maintaining your culture of safety, and helping your tree care company become extraordinary!
Since ArboRisk's mission is to get every arborist home safe each night, we've designed a specific consulting package to work one-on-one with your organization. Visit our webpage for the Thrive Safety Package to learn more. In addition to the Thrive Safety Package, all ArboRisk clients receive a Safety Culture Assessment that allows you to peer into your safety culture and find areas that need improvement.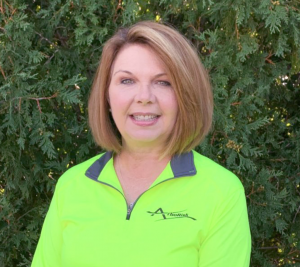 Written by: Margaret Hebert