One of my favorite ways to learn is to listen to and interact with peers of mine; those that have gone through or are going through the same issues I am. I feel that done correctly, one can learn so much more from your peers than by researching an issue on your own or simply attending a seminar with one speaker offering only their knowledge/opinion to the audience. 
However, learning this way takes practice and must be done with intent to be successful at it. Below are my four tips to conquering how to learn from your peers:
Prepare – As with most things in business, being prepared is critical. Whatever you are attending; a conference, networking meeting, webinar workshop, take time beforehand to create questions that you want to ask others. This is especially important if the event you will be attending has a facilitated roundtable discussion. Jot down the issues you want help with so you can get your questions answered during the discussion
Contribute – Givers Gain. I truly believe in that statement. The more that you offer and contribute to the success of others, the more you will benefit personally. It may simply be from the satisfaction of helping someone else, but that positive energy will bring great things to you and your organization. However, a word of caution on this; don't contribute with the sole purpose of your betterment. People will sniff out this insincere attitude right away and you won't get the gain you had hoped. Be genuine with your intent to help others and you will prosper. 
 Respect – Don't be like our politicians today. If you disagree with something that someone says, respectfully allow them to have their opinion and leave it at that, especially in front of other people. If their viewpoint could potentially cause unsafe or dangerous consequences, find a private time to talk to that individual alone and ask first if you could talk to them about it as you want to learn why they feel that way. In a non-confrontational setting, you both may be able to learn and help each other out. Basic respect for your peers is easy to do and will propel your ability to learn from others. 
 Connect – After the event, seek out another attendee that you enjoyed listening to and make a one-on-one connection with them. Perhaps schedule a call to follow up on a question that you had or to simply turn a colleague into a friend. Most of you will agree, that this is definitely the most rewarding part of attending events and building relationships in business. Yet doing this intentionally, will build your roster of unofficial advisors, confidants, and friends. Who wouldn't want a stable of people to turn to for help within their business?
If you are looking for opportunities to interact and learn with your peers, seek out your local ISA chapter, TCIA and continue to follow ArboRisk, as each of these organizations have plenty of ways to learn from others. Personally, one of my favorites is ArboRisk's Become Extraordinary Workshop, where you get 5 weekly topics to discuss amongst a small amount of tree care owners and leaders.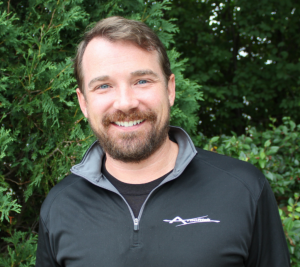 Written by: Eric Petersen