Q&A with Work Comp Loss Control Specialist
Written by Eric Petersen, CIC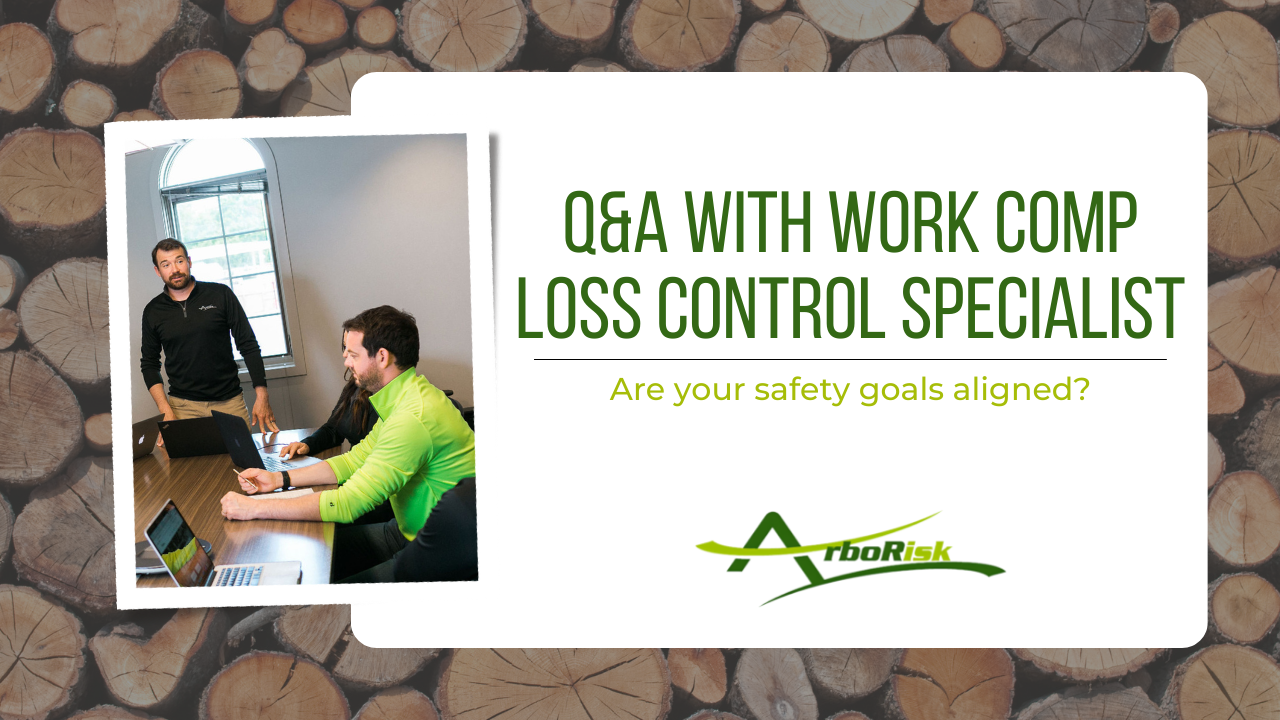 One of my favorite things about the tree care industry is meeting people who have dedicated their lives to bettering the industry. Recently I had the chance to speak with MIchael Schrand, Senior Risk Management Consultant for ICW Group Insurance Company and was encouraged to hear all of the things their work comp company is doing for the tree care industry. Michael and his team work daily to help minimize jobsite hazards and reduce accidents. 
Our conversation was so powerful, I wanted to reconnect with him for a short Q&A session so I could share some of his expert insight with our readers. Check out the rest of this article to hear his perspective on safety within the tree care industry. 
Q – What is the most common cause of injury that you've seen within the tree care industry?  
A – Since I can't really decide on the most common cause of injuries, I'll give you three… 
Lack of planning and execution when creating a safety culture. Many times a company's safety culture is created on its own, versus intentionally being created by the leadership team. 

Not having the expertise and/or training to recognize the potential hazards that you come across daily. 

Employee selection is problematic. We all know the challenges the current labor force has, but hiring just to fill a spot on your team will cause problems and result in more injuries. 
Q – Is there a common theme with all the severe injuries that you've seen within the tree care industry? 
A – When we see serious injuries, they usually either come from a lack of training and/or experience or from not having the proper equipment. Unfortunately, many tree care operations don't see safety culture as an important enough part of a successful business and don't focus on it. 
Q – What are 3 things that all tree care companies should make sure they do to prevent/minimize injuries within their company? 
A – The top 3 things that I recommend tree care companies focus on to prevent/minimize injuries would be:
Maintain your equipment.

Implement planning and training around your safety efforts.

Eliminate climbing if possible. 
Q – In your opinion, what is the most important component to have a culture of safety within a tree care company? 
A – Safety is a people business and unfortunately, accidents are a people program.  Safety must start within a person. A safety culture is created initially by the leadership individuals and then supported by every person throughout the organization. This combines with the DNA of the overall company operations and will have a direct affect on the success of the company.  

If you ever had doubts that you are not doing everything you can to get your employees home safe each night, reach out to a member of the ArboRisk team today and discuss how becoming an insurance client will help you achieve your safety goals or enroll in our Thrive Safety Package to get one-on-one help.