Does My Company Culture Attract Top Talent?
It was hard to find good employees before the COVID pandemic hit, however it has been even harder since. Jobs are plentiful for all trades yet people to fill those are scarce.  Everywhere you look there are signs for "help wanted" and the pay scale for those jobs is rising to just get people in the door.  With that said there are a lot of choices out there for people actually looking for work, so what will make your company stand out? One thing that will help is your company culture!
You may not know it, but your company has a culture – the big question – Is it a culture that will attract the employees that you want?  A company culture refers to the combination of values, goals, ethics, and expectations that govern and influence employee behaviors.  In addition to these values is company trust and communication, as Kevin Martlage taught us in the previous article "Building Trust Within Your Team Using Transparent Communication". If you aren't sure what your current company culture is, take a hard look at your safety program and you'll get a good glimpse of how your company culture will help or hurt attracting top talent.  
Do your employees wear their PPE (are they issued PPE!)? Are employees provided with the appropriate resources to get the job done? Do your employees feel safe working with each other? How many accidents is your team experiencing?  Have negative behaviors have been allowed to develop? As you can imagine, with no guidance or direction, a company culture that supports bad habits will take root.
I have worked with many tree care companies that possessed a positive safety culture and many companies in which the safety culture had a negative impact on the organization.  I can tell you first hand that those companies that have taken the time to develop a positive safety culture are far better off.  They have happy employees that like coming to work, employees trust their managers/owners with their lives, they trust their fellow team/crew members, they have less accidents and efficiencies are gained that improve productivity and the bottom line of their business.
That being said, the companies that have taken the time to develop a positive safety culture, in general, have an overall company culture that will attract and retain employees.
Some quick questions to ask yourself about your company culture:
Do your employees hear more about improving the bottom line or improving customer satisfaction?
Do you provide your employees with the resources they need to get the job done?
How much or little do you invest in ongoing training, in both time and money?
How do you communicate with employees, do they understand the why behind your decisions?
Is your company a supportive place to work?
What type of processes and procedures do you have in place for new employee hires?
Do you treat your employees like you treat your customers?
When your company considers adopting policies or changes, are the thoughts and feelings of customers, leadership and employees considered?
Exploring questions like these can provide you with a sense of your company culture.  Be kind and open with yourself when you answer these questions.  If your answers give you pause, it may be time to explore a culture shift or transformation.  
For more help with developing a company culture that attracts top talent, ask an ArboRisk team member how to get started with our New Heights Package today.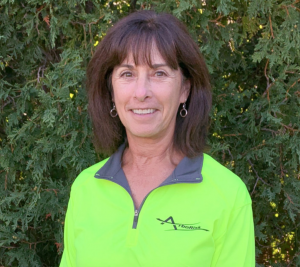 Written by: Peggy Drescher