Taking the ZZZ's Out of the z133
Almost everyone that I talk to wants to improve upon their safety culture, no matter how good it is today. And most agree that the ANSI Z133 (or Z) should be handed out to every employee just like a pair of chaps and safety glasses. But the unfortunate reality is the Z gets left out of sight and out of mind in most tree services, because it is a 74 page document that is full of seemingly stuffy 'shoulds' and 'shalls'.
Back in April, I was invited to attend the Z133 committee meeting in Baltimore as a guest. While I, like most tree care company owners, always understood the importance of this document, it wasn't until this committee meeting that I finally grasped the simplicity of how to actually implement the Z into your daily routine within your tree care company. Below are four simple steps to engaging your team with the Z and propelling your safety culture forward.
Familiarize Yourself with the Z – Taking the Z seriously within your company has to start from the top with your knowledge and interest of the document. Grab the Z and flip through it. Learn how it is set up with the different sections and how the sections interact with each other. See where the Z references other safety requirements per OSHA or FMCSA.
Appoint a Champion for Each Section – Everyone in your organization has their own passion and excitement for the tree care industry. Use that passion to break up the Z and appoint a champion for each section. The section champions are responsible for understanding what is in their section and how your company can follow the requirements. When the section champions begin to feel responsible for safety items within their section they obviously will put more energy and effort into adhering to the requirement.
Track Close Calls Back to the Z – Many tree services already discuss close calls, but stop there. Take each close call and look back at the Z to see how the unsafe behavior or mistake could have been avoided and which specific line item addresses it. We have started to do this within our insurance agency for the claims that get submitted. In just a few months of tracking this, it is pretty amazing the patterns that we are seeing. It has helped us implement better loss control services for our clients. Any trends that you begin to see are obvious areas that your safety meetings should focus on.
Choose a Section Every Week – During your weekly safety meeting, choose a section or part of a section to go over. Have your team members read out loud each point and discuss it as you go using close calls to explain the importance of each point. Within a couple of months, you and your team will have gone through the entire Z and the document will have become part of your culture.
Use these four easy steps to take the Z from a boring document to an active part of ensuring every employee makes it home safe each night.
Since ArboRisk's mission is to get every arborist home safe each night, we've designed a specific consulting package to work one-on-one with your organization. Visit our webpage for the Thrive Safety Package to learn more. In addition to the Thrive Safety Package, all ArboRisk clients receive a Safety Culture Assessment that allows you to peer into your safety culture and find areas that need improvement.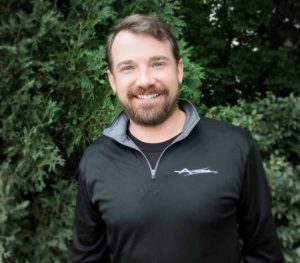 Written by: Eric Petersen