The Most Important Customer Question for Tree services to Ask
Last weekend I embarked on what is an annual springtime tradition in the Upper Midwest: the initial voyage outside my house into my yard after a long, cold winter. Like almost every one of your customers, I had to pick up some fallen twigs, rake some leaves, and look around to see the condition of the yard. I know this journey prompts a lot of phone calls to your office, however, what I never thought of before was the importance of this stroll.
As I was cleaning up my yard, I realized my thoughts were on what I really wanted to do with this space. How I would love to have an in-ground pool or bigger patio with built-in barbeque pit. How the corner of my yard, which was full of buckthorn and sumac a year ago, looks so much better all cleaned up and manicured. I thought to myself; why didn't I do that sooner. And that's when it hit me – the one singular, most important question for tree care companies to ask their customers…
What is your vision for your yard?
It is a simple question that carries tremendously powerful results. No matter what their response is, you have an answer that is based in emotion and we all know that emotion is truly what makes a sale. Additionally, an emotion-based sale allows you to provide a customer experience that they will rave about into the future to their friends and family members.
Getting people to talk about their vision for their yard opens up conversations well beyond the reason that they called you to come out. It gives you a chance to recommend a tree replacement that fits their vision, schedule regular pruning on other trees, or begin the discussion about how a PHC program would benefit their yard. Plus, seeing someone's face light up when they start telling you about an idea they had for their yard makes every sales call more enjoyable.
Starting with this question when you first meet with the customer, can help your conversation flow naturally to their emotions. If they wonder why you asked them that, simply talk about how proper landscape planning needs to consider the largest plant first – the trees. Without planning with trees in mind, their vision certainly will not take shape.
Transform your sales appointments with this question and I promise you, your closing ratio will increase and you will have more smiles to talk about. Isn't that really what we all want?
For additional help with objection handling and one-on-one sales training, check out ArboRisk's Thrive Sales & Marketing Package! Our team of industry experts has the skills and knowledge to help you take your tree care company to new heights. Click here to learn more!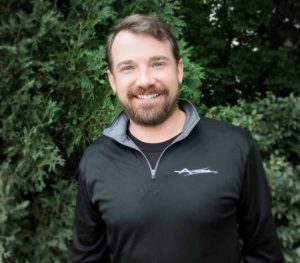 Written by: Eric Petersen