Coronavirus And Insurance Claims
With all of the attention that the coronavirus (COVID-19) is getting, many tree service owners have asked us if they could be held responsible in any way if their employees or customers were to become infected. The answer really depends upon the specific circumstances of the infected person, but let's take a deeper look at insurance coverage and illnesses.
To start, let's discuss how flu epidemics are treated in contrast to location-specific illnesses like E. Coli or Salmonella. An outbreak of Salmonella can often be traced back to an exact source of contamination. This allows the local health department to take action against the company who harbored the bacteria. Depending on the facts surrounding the outbreak, the business could be liable for any illnesses or deaths associated with the outbreak. There are custom insurance coverages available to protect businesses that can be purchased, however, this is much more common in the food service and hospitality industries than the tree care industry.
Now during a flu epidemic, where someone could pick up the virus almost anywhere, it is near impossible to connect the contraction of the illness to a particular business or location. Therefore these events are unlikely to trigger a liability to your tree care company.
What we know about the coronavirus is that it is spread from person to person like the flu. The new known cases rarely have any connection to a specific location or source of infection, consequently the claims analysis for an infected coronavirus person would be handled similar to that of the flu.
In regards to Workers' Compensation, a coronavirus infected employee could make a successful claim, however, there needs to be a very specific set of circumstances. In most states for a workplace illness to qualify as a Work Comp claim, it must be proven that the employee was subjected to a unique environment that is not common to the general public. If that unique environment was a known location to have a coronavirus outbreak and the employee was sent there to perform their work duties and they contract the virus, they could claim the illness on Work Comp.
In summary, despite the real fear of a widespread coronavirus pandemic, there will most likely not be business insurance coverage available to infected persons. Take all precautions to limit exposure to the virus, just like you would the flu and make contingencies for your office team to work remotely if possible to limit the spread throughout your organization. If you have a specific employee contract the virus and are concerned it may qualify for Work Comp, turn it into your insurance company right away and let them investigate it.
According to the Centers for Disease Control (CDC), here are some tips to minimize the impact of the coronavirus.
Ensure sick employees stay home and are symptom free for at least 24 hours before returning to work.
1. Be flexible with your sick leave policy and make sure employees know what they are expected to do when sick.
2. Educate employees on proper self-hygiene, like washing hands and covering your mouth during a cough or sneeze.
3. Keep cleaning supplies, tissues and hand sanitizer stocked and readily accessible.
4. Perform routine cleaning in your shop and office as well as providing disposable wipes to employees to keep their individual workstations clean.
5. Check the CDC's Traveler's Health Notices for travel guidance before sending an employee on business.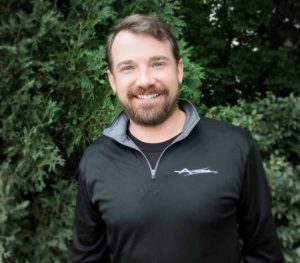 Written by: Eric Petersen