Effective Time Management Skills
All too often we hear people say "sorry for the delay" or "today was crazy". I'll start by saying I'm no time management guru myself. I had been using the first one almost every day because let's face it, it's much easier to fall into a reactive lifestyle rather than a proactive one. I recently started reading a book called Atomic Habits by James Clear and was encouraged to grab the bull by its horns and make some changes in both my personal and work life. In the book, Clear discusses the power of habits a.k.a. systems and how important they are for success in everyday life. I strongly recommend giving it a read.
Knowing I need to improve, I attended an eight hour class which focused solely on time management and organization skills. Coincidentally, the overarching theme of the class also focused on systems. Whether it be keeping your desk clean, your email inbox empty, or managing projects, we all need these systems to stay proactive.
One of the key systems I took away from this class is called Time Blocking. Time Blocking is the idea of breaking down your day into different levels of activities to help prioritize what gets done and when. Below are the three different levels of time blocking:
Level 1 Activities – These are going to be activities that are most important for you to move closer to your definition of success. The more level 1 activities you complete in a day, the more efficient you are. If you own a tree service, this might be something like creating a safety program for you employees to follow so they can stay safe day in and day out. Maybe you want to grow your sales from $750,000 to $1 million and you need to create a marketing strategy to do so. Consider your goals and think big picture when you create your level 1 activities.

Level 2 Activities – Level 2 activities are things you HAVE to get done, but don't necessarily help you move forward. These could be things like dealing with customer complaints, handling employee altercations, etc. These activities typically still need to be done by you, and can't be passed on to others. With level 2's, make sure you don't underestimate the time it takes to complete and try to focus on 2 or 3 per day. If you overwhelm yourself, you'll likely disregard the time blocking system as a whole.
Level 3 Activities – Level 3 activities are day to day work, such as answering phones, cleaning the shop, etc. Activities in level 3 can be easily delegated allowing you to focus on the larger goal. As the owner of a tree service, the less time spent doing level 3 activities, the better.

The idea behind this system is that time blocking becomes a habit. For example, Eric has blocked off time every Tuesday morning to write the weekly tip for ArboRisk. After doing it for a little over a year, it is ingrained in his mind that he needs to complete an article each week, even if something pops up on Tuesday.
Monitor your daily activities and get a feel for how you allocate your time. Then map out your ideal day and leave time to address each level. Some will suggest mapping out one week at a time but I'll leave that up to you. I personally have found it helps to address one day at a time to account for things that come up unexpectedly. Feel free to reach out if you have questions regarding this system and how it translates to your everyday life. I've dropped another blog post below that I found helpful while writing this article and check out Atomic Habits if you have time!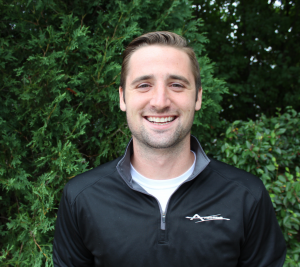 Written by: Malcolm Jeffris, CTSP