Will You Watch Out For My Safety?
"You don't have to tell me that, I know what I'm doing."
How many times have you caught yourself saying that to someone who is just trying to help?
I know I have done that more often than I'd like to admit. Especially when you are in a leadership position, it can be challenging to accept advice from one of your subordinates. However, this is the exact opposite reaction you should have if you want to promote a culture of trust and open communication within your company.
At TCIA's 2019 Winter Management Conference, John Drebinger spoke on how safety is a benefit for your employees and how the owner or crew leader's attitude plays the largest factor in the success of building a safety culture. For a company to truly build a great culture, all employees must feel comfortable to speak up when they see something that doesn't seem right. If the owner or crew leader shuts down an employee by saying that they know what they should be doing, the chances of that employee ever saying something again are slim. As soon as that communication breaks down, your culture of mutual respect within your company takes a major hit and preventable accidents may occur.
There are many reasons, why people don't say something including:
They don't think something will happen.
They are uncomfortable speaking up.
They do not know how to point out an unsafe situation.
So what is the best way to avoid this breakdown in communication? Train yourself and your team members on how to bring up a safety concern as well as how to accept safety criticism from anyone on the team.
At your next safety meeting, start by asking individuals directly if they will look out for your safety. Speak directly at 3 or 4 of your team members to drive home the point that everyone should be looking out for each other. "John, will you look out for my safety? Bob, will you look out for my safety?". And so on.
Giving your employees the authority to say something that could prevent an accident from happening will dramatically change the safety culture of your organization.
After you have given the authority to look out for everyone's safety, provide your team with a few simple ways that employees can point out safety concerns comfortably.
"As you know" – One of the easiest ways for any team member to address another is to begin with this phrase. This technique doesn't threaten the intelligence of the worker, but reminds them that they are working unsafely. Ex: As you know, you should be wearing your chaps, even for one small cut.
"I'm new, why are you doing it that way?" – Asking for advice is actually a great, innocent way of getting your point across to a veteran employee that their work practice is unsafe. It will stop them enough to realize they are setting a bad example and allow for a small moment of training between the two. Ex: Since I'm new to your crew, why did you set up the chipper in that manner?
"This one time, I…" – State how you had a close call by doing a similar unsafe act. Relating to your team member by stating that you have done the same unsafe act, but were lucky enough to not have an accident is a powerful way of helping that individual. Ex: This one time, I didn't put on the chain break when bucking a log and my chain got caught in my chaps as I moved to the next limb.
After you have given a few examples of how to point out an unsafe act, you have to talk about the proper way to accept criticism regardless of who is giving it to you. Remember, the main reason you want a safe workplace is so everyone will make it home each night. Explain that checking your ego and saying thank you is much easier than taking an ambulance ride to the emergency room. Also, acknowledging that it may have been difficult for that team member to say something goes a long way to ensure they feel comfortable to say something again in the future.
Foster a culture of gratitude within your company by setting a great example for your team and training everyone on how to address and accept the advice instead of shutting it down.
For help building the best safety culture possible, contact the ArboRisk team today!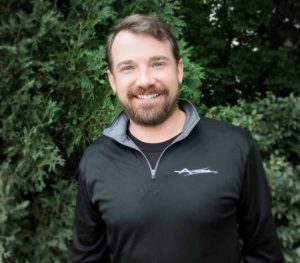 Written by: Eric Petersen