Personality Testing For Employers
How many times have you heard someone say, "I hire for personality not skills"? It's a common theme amongst many owners and managers even in skilled labor industries like tree care world. So what does that mean and why are they doing it?
The simple response that you will hear is that skills can be taught, personality cannot. I agree with this thought process and want to give you an article devoted to figuring out what personalities you have currently and what type you'd like to build your team around.
Find the Right Tool – Just like using the proper sized saw for a removal job, the first step is to commit to using a tool to help identify key characteristics that you want to see in your team members. There are many personality tests on the market today, however, my favorite one is True Colors. True Colors is a simple personality test that helps highlight how individuals communicate and what they value most which in turn helps create a better team atmosphere within your organization.
I first was introduced to the True Colors system while attending a Leadership Workshop for the ISA a few years ago. All of the participants at the workshop took the short test and were split up into groups based on our colors. It was incredible to see how accurate the simple test was at identifying our core personalities. Throughout the workshop, we wore nametags that had our primary color listed. It helped all of us communicate much better and understand where the other party was coming from when discussing certain topics. Because I found it so powerful, I brought it back to the Wisconsin Arborist Association to do with our Board Members and internally for my team at my agency. Knowing how others communicate has been a tremendous help to accomplishing any of our goals.
Test Your Current Staff – Once you choose which tool you will use, have your current employees take the profile and discuss the results with each of them individually. What did you learn about your top performers? Are there common traits amongst the best within your team? What skills does your team lack as a whole? Learning from these tests will help you identify what type of person you want to hire next. It also can help you recognize if you have someone in the wrong role. Perhaps, one of your production climbers would be better suited as a sales person because of their personality. Or maybe the opposite, a person on the sales team would be better fit for technical work like consulting or plant health care. Understanding who you have on your team and how they interact with others is an enormous benefit to you as the leader of the organization.
Use with Interviewees – Lastly, when you are looking to bring in someone to your team, have them take the same test that the rest of the team has. Make sure that their personality will fit the position that they are applying for. Too often in the tree care industry, owner's hire anybody with a pulse and a driver's license. This will only do one thing; set up the business and new employee for future pain and trouble when personalities clash and internal issues arise that would have been prevented if they were never hired.
Getting the right person on your team is difficult to do, however, using personality tests can be a great tool for you. And because there always seems to be a shortage of potential employees, check out our article on the 5 Hiring Hotspots to get some ideas on how to start recruiting top notch talent.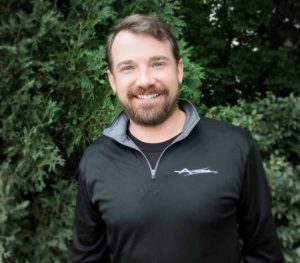 Written by: Eric Petersen