Do I Need an Employee Handbook?
While not specifically required by law, having an employee handbook is a great business practice that will set the tone for your entire business operation. Unfortunately, there is a lot of negative stigma surrounding employee handbooks. This article will help you understand the importance of a handbook and debunk some of the more common myths about them.
The purpose of an employee handbook is to outline the operating rules for the business so that every employee knows what is to be expected of them. Company policies such as vacation time, sick days and dress code are cornerstones of a handbook, but they also need to address topics such as Family Medical Leave Act (FMLA) and the American's with Disabilities Act (ADA).
These company policies set up the same rules for everyone and allow the business to govern seemlessly. The goal is to be fair to all employees so that special preferences do not impede production of the entire team. Also, when the policies within the handbook are consistently followed and applied, the business has a much better chance at being successful in defending itself from a lawsuit brought on by an employee.
A few of the more common myths are:
Myth #1 – Handbooks are too dry and employees don't read them anyways.
Okay, an employee handbook obviously isn't going to make the best seller list, but that does not mean the employee will not read it. When the employee handbook is part of the initial employee on-boarding process, it becomes the most beneficial tool to explain the ins and outs of your company. Having the employee sign to acknowledge that they read the handbook is also a good way to get the employees to read the information.
Myth #2 – Having a handbook creates more liability.
I've heard plenty of business owners say that they don't want to have their policies in writing because they could be held liable if they don't follow the same process every time. However, that is exactly why you do need to have a handbook, to make sure the policies are followed the same way each time. When one employee gets treated differently than the next, you open up a possibility of getting sued for discrimination. Close that opportunity by having a handbook and following what it says. Of course, if you have a handbook and you choose not to follow what is written in it, you will create more potential liability for your company.
Myth #3 – Creating an employee handbook costs too much.
On average, the cost to settle an employment related lawsuit out of court is $40,000. These cases typically surround one particular issue that was not clearly defined in the company's handbook. Because both sides claim the opposite viewpoint on the issue, these suits can be settled out of court. However, if the lawsuit goes to trial, just the defense costs alone average $75,000, without a certainty of a positive verdict. In my experience, the typical cost to get an employee handbook created by an attorney is about $1,500. So if you are faced with a $40,000 bill or a $1,500 fee to establish the proper procedures, which would you prefer?
By understanding the importance of your employee handbook and following the procedures that you have established, you will be able to improve your employee relations and position your business for faster growth.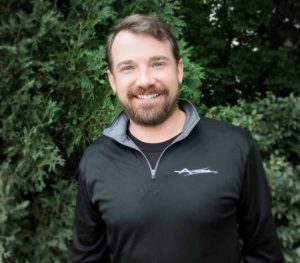 Written by: Eric Petersen