Keys to Great Company Culture
Google.
Zappos.
T-Mobile.
We've all heard about giant companies having great company culture, right? But what about your tree service? How can you create the best culture for your team that keeps your top performers engaged while still attracting new talent?
Creating the proper culture doesn't happen overnight, however, focusing on these four key areas will help you accomplish this important aspect of your business.
Your Why – Employees want to be a part of something bigger than just work. They want their employer to stand for more than just the services they provide. So, ask yourself: why do you do what you do? Write it down and share it with everyone in your company. Ask your employees for their input and have them help define who you are. If you are struggling trying to define your why, check out an article that I wrote last year here (What is your Why?).
Delivering Happiness, a book written by Zappos' founder Tony Hsieh, states that his company's culture was simply based around living a life of passion and purpose. This translated into treating his employees like they were family and empowering them to be able to do whatever they could to help their customers have a great experience with their company, aka deliver happiness to their customers. I strongly recommend reading this book for ideas on how to improve your company culture.
Structure = Direction & Communication – With your "why" firmly in place, you must provide the proper direction and communication to your team so everyone knows where you are headed and how you are going to get there. This structure to your organization is vital to keep everyone on task and engaged during the grind of production season. Providing clear expectations of what you expect each employee to do is critical. Everyone wants to know what they are responsible for and how that fits into the overall success of the company.
Collaboration. Not Competition – Teamwork, teamwork, teamwork. To build a great culture, you need to have everyone working together for the common goal. Take an honest look at your company to see if you have unintentionally pitted one crew against another or have fostered a competitive environment between employees. Friendly sales competitions may work for some companies, however, the vast majority of your employees want to be successful together. Make sure to include a member of each department on your safety committee, as well as conducting strategic planning sessions so that every employee feels that they are part of the team and building something great.
Have Fun – Some owners mistake "company culture" as only about having fun at work. While enjoying what you do and the people you do it with is very important, it really is only a piece of a comprehensive company culture. Take time to plan team events to get everyone together to relax and socialize, whether it be at a cookout at 2pm on a Friday or an evening trip to a local Escape Room. Ask for input from your team to hear what they would like to do. Create a "Social Committee" and give the members a certain dollar amount to spend on fun activities each month.
Having an exciting culture is something that all employees want and will help attract quality workers to your business. Think about these four areas within your company and how you can focus on building the best culture possible.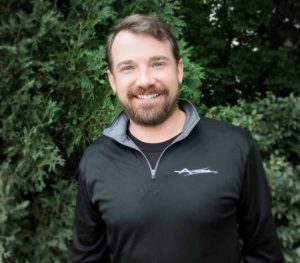 Written by: Eric Petersen