What Is Your Leadership Passion?
Written by Kevin Martlage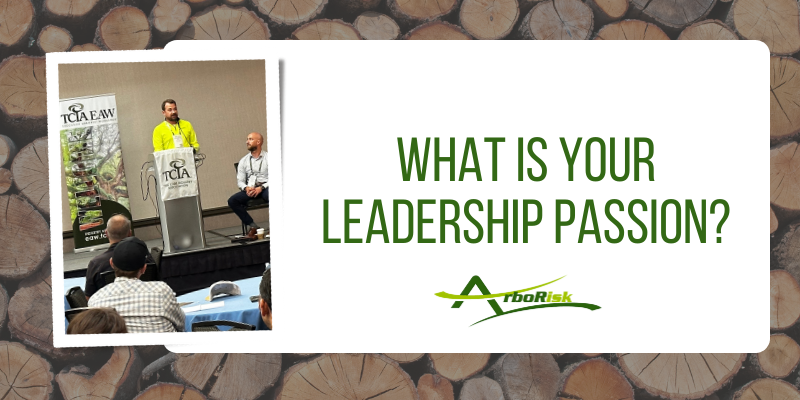 When doing some research for this weekly tip, I ran across a January 2023 Forbes article written by John Hall titled, "With over 800 Definitions for Leadership, Here Are 5 You Need to Know and Why." The number 800 caught my attention immediately and before reading the article I began to think to myself, are there really 800 definitions of Leadership and if so, how in the world is someone supposed to understand and utilize them all to become a great leader?  
While I pondered the question of pursuing leadership excellence and growth, I thought back to a quote from the great Vince Lombardi that provided some insight. One of the greatest football coaches of all time noted,
"Perfection is not attainable, but if we chase perfection we can catch excellence."
So how as a leader can we continue to 'catch' leadership excellence by chasing leadership perfection? My thought is you must not only define your leadership approach and style but more importantly your leadership passion. Without passion, excellence is always very difficult to pursue. There have been thousands of great leaders in this world and there will continue to be thousands more, but as a leader, how do you focus on impacting those you are leading as you 'catch leadership excellence' by chasing 'perfection'? To help answer that question I'd like to provide you with some insight into my concept of defining your Leadership Passion.
Throughout my career I have had the opportunity to lead hundreds of great people across the country and around the world. While I had formal leadership training working for Xerox and Fedex Office, it was not until later in my career that I formerly defined my leadership approach and specifically my leadership passion. Understanding this was another turning point in my career and I'd like to share with you how I defined it to help you define yours.
As I think back about my career leadership opportunities, it is sometimes difficult to pin-point what specifically my approach was to each team. While I always ensured my big three (communication, transparency, and trust) were at the center of my leadership style, there was something else that I could never truly define. This missing definition was the "x-factor" or the unwritten thing that drove me to continue to strive to be a great leader. At the beginning of my career, it was all about the title, salary, and the 'next step' or promotion. Later, work-life balance and security became important as my wife, and I started our family. Eventually it then became more important for me to help facilitate change, impact, and the growth of those around me. While all those things are important and typical when you look at a leader's work 'life cycle' I still could not define what my actual approach and definition was. What was it that drove me to strive to be a better leader? What helped me to continue to drive towards excellence? What was my why?
After a lot of reflection, understanding, and thought I realized that what helped me be a better leader was not my ability to drive results and teamwork through communication, transparency, and the building of trust, but it was my passion for the pursuit of transformation that allowed me to continue to focus on those things. A passion that was centered around helping others transform as they identified and reached their personal and professional goals. When I began to focus on others instead of myself, the passion level increased, and I was more effective leading organizations, employees, and teams on their path of growth and the transformation of their lives, work, and impact. This was especially true when I told my team about my leadership passion and approach. Communicating my passion and approach ensured we were on the same page from day one and allowed us to better understand each other as we continued forward together.
Transformation is never easy, but as I continued to focus my efforts on helping others become aware of their goals, impact, and ability it allowed me to become a more supportive and impactful leader as I pursued my passion of helping others. So, leader to leader, I'd like to ask you, what is your leadership passion? How would you define your leadership approach and how would your employees define it? What is your unique purpose when it comes to leadership and what is driving you to be the best leader you can be? Defining, understanding, and leveraging your Leadership Passion is something that I know can help anyone on their journey of pursuing leadership excellence.
To begin to define your Leadership Passion I would suggest reflecting on what you enjoyed most about each step in your career. Think past the obvious answers of more responsibility, more money, or a better title and focus on what was at the core of your happiness. While we all have good and bad days at the office, even the worst days have a glimmer of light if we really think about it. Perhaps that tough conversation with someone about performance eventually led to them having a personal awareness around how they impact the team which resulted in them becoming more of a team player. Maybe that difficult job that had to be completed over budget with lots of overtime helped you as a business owner identify a better approach to estimating and oversight. Whatever the situation, think critically about what it is in each step of your career that was 'good' and excited you as a leader. Some other questions might be:
What excited me about being a leader in that job?
What worked, and did I like, regarding my leadership approach?
Were there approaches to some teams that were more effective than others?
What seemed to resonate the most with the team regarding my approach?
Once you have some thoughts around those things, begin to then think about how you would then explain that to someone else. Don't try to wordsmith your definition to death, but rather start to get some key terms identified that truly define your passion for leadership and your approach. As an example, I define my leadership passion and approach the following way:
"As a leader, I passionately pursue transformation through transparency,  communication, and trust while impacting and serving others."
There is no right or wrong way to define your Leadership Passion and approach. Defining it takes time and you will probably revise it numerous times, however getting initial thoughts on paper is key as you begin to then communicate it to those you are leading. By letting those you are leading know and understand your definition you will continue to align your leadership approach with your team's perception of that approach. This alignment will then allow your team to not only advance but will continue to enhance your impact as a leader. 
The 6th President of the United States, John Quincy Adams, summarized this thought about leadership passion and the pursuit of leadership excellence the best by saying,
"If your actions inspire other to dream more, learn more, do more, and become more, you are a leader."
While there probably are 800 definitions of leadership, my challenge is that the true definition of leadership is how you define it and what works for you and the team you are leading. Focusing on your leadership passion and approach while letting those you are leading understand that approach is key to your continued success as a leader. 
If you are interested in having a conversation or learning more about defining your Leadership Passion be sure to check out our Thrive program at: https://arboriskinsurance.com/arborisks-thrive/