4 Ways to Lower Business Auto Insurance Costs
Since joining the insurance industry in 2016, auto insurance has overshadowed many of the other insurance lines due to its rising costs and inconveniences brought to the insured. Whether it is from trouble adding a vehicle due to its value/size, or difficulty adding a driver due to their record, it is easy to feel as if you're at the mercy of the insurance company without actually having any control over your auto insurance policy. On top of that, the rising costs of vehicles, increasing number of accidents, and even the increase in amount of natural disasters are all contributing to rising auto insurance costs. However, there are still a few ways you, the insured, can take control of your own auto insurance costs.
1) Driver Management-Pre-Hire Screening, Training, MVR Review
a. Pre-Hire Screening – Hiring good drivers is critical to not only having low auto insurance costs, but having your company properly represented out on the road. Make sure you have a formal hiring process including job descriptions, formal interviews, background checks, and MVR guidelines.
b. Your company should also have a safe driving test that drivers need to pass in order to drive in your fleet. You'll want to have an exam for each type of vehicle. At minimum a test should include: pre-trip inspection, starting, stopping, turning both directions, backing up and parking, etc. however, you may also want to include trailer attachment and/or permanently attached equipment operation (aerial lift, dump body, etc.).
c. Make sure your potential employees sign an MVR authorization form and that you're running their driving records prior to hiring them. These should also be ran annually or even semi-annually for review. For general MVR guidelines, reach out to an ArboRisk representitive.
2) Fleet Management-Vehicle Inspection, Usage/Storage, Compliance
a. I'm sure you've heard the horror stories of a hitch breaking out on the road resulting in an unleashed chipper/trailer heading towards a third party vehicle. Think Final Destination. Point is, have a formal pre/post trip vehicle inspection program to make sure everything is in order before and after the vehicle hits the road. Good maintenance will also help avoid vehicle downtime in the future.
b. Consider having a formal usage policy in your employee handbook or fleet safety program. This will help avoid employees driving company vehicles off the job and causing unneccessary accidents. The way vehicles are stored is also important. Think about spreading your fleet out as much as possible in case there is something like a fire/natural disaster at your location.
c. I'd recommend having someone in your company that is in charge of compliance. Think about your state's DOT laws, along with any other state you may operate in. Insurance companies will run reports that will give them a background on any compliance issues which may impact your overall costs.
3) Telematics/GPS
a. Fleet telematics systems are growing in popularity, as they allow the insurance company to get a more accurate picture of how the vehicles are being used and how the drivers are operating. A good telematics program would allow the business owner to see where vehicles are at all times, any speeding incidents or sudden stops, distracted driving, and even vehicle issues. Ask your carrier directly if they offer a telematics program and if there are potential discounts for implementing it. You can also look at cell providers like Verizon or AT&T, as well as directly to third party providers.
4) Insurance-Present Safety Material, Deductibles/Physical Damage, Value
a. Once you've worked hard to put these safety measures in place, make sure your agent and insurance company know what you've done. The ability to show an insurance company these written measures will surely help you get better auto rates.
b. Ask your agent what options you have for vehicle deductibles and physical damage coverage. For older vehicles, you may want to consider self insuring and not paying for physical damage coverage. For larger vehicles, it may help your overall cost to increase the deductible as high as $5,000 or whatever you feel comfortable with. As Eric always says, there is nothing wrong with self insuring, you just want to know what exactly you are self insuring.
c. Vehicle value has a significant impact on your insurance cost. Some insurance companies may not be comfortable insuring large vehicles such as knuckleboom cranes. Check with your company prior to purchasing a big vehicle and make sure you're considering the value to the cost of insuring the vehicle.
As I mentioned, the technology in vehicles is constantly improving which in turn leads to higher costs of repair. What used to be a small fender bender can now lead to needing a new blind spot monitoring system. Although that may be out of your control, there are still many ways to directly impact your overall insurance costs. Driver and fleet management will not only help with your direct insurance costs, but your indirect costs such as vehicle downtime, and unnecessary maintenance costs.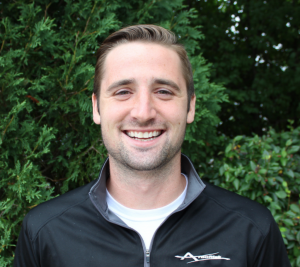 Written by: Malcolm Jeffris, CTSP