Social Media Ads and Posts: How to Maximize Your Lead Generation
2020 was a weird year. People were home more than they ever had been, which allowed them to take time to actually look at their trees and think about what they wanted to do with them. Being home more also allotted people more time to spend on social media platforms and gave companies running ads more reach – especially on Facebook and Instagram. Did your tree service capitalize on this? If not, it's not too late. Maximizing your lead generation on social media can increase your reach and boost your sales if you do it correctly. 
Lead Capture
When creating your ad or post, you have incredibly limited time to capture your audience's attention. Be as blunt and outright as possible within your messaging. What makes your business unique? What makes your service worthy of their time and money? Why should they invest in your company over their competition? Clearly communicating your value proposition will help ensure that you are connecting with the right people.
Lead Magnet
What incentive are you giving your audience to share their information with you? It is important to adopt a "give and you shall receive" mentality with social media ads. By offering a one-pager with information on tree care, a discount code for a service, a free estimate, etc., you are providing a value that is already tangible to the consumer. This in turn helps to establish a connection and, eventually, trust with a potential future client. Individuals that can see value upfront are more likely to reciprocate with their information.
Landing Page
If you create an ad, it is incredibly important to maintain a specific landing page that potential clients can be redirected to for more information. You should not redirect them to the homepage of your website – there should be a page dedicated too and matching what you explained in your post. Ideally, companies should create and test out 2-3 different landing pages to see which ones have the highest click-through and conversion rates. These pages should also be designed to collect relevant details from a consumer (Name, Email Address, etc.). Landing pages can then be used to set up retargeting of ads for individuals that have clicked through to your website.
Lead Scoring
Does your company prioritize leads? If not, how do you know which leads are valuable and which will not lead to a conversion for you? If you are wasting time on leads that do not provide value, perhaps creating a lead scoring matrix would be beneficial. For example, assign a certain number of points to those that click on your ad, another number to those that fill out your lead form, another to those that download your lead magnet; obviously those with the highest points are the leads that should be prioritized. Establishing this matrix will depend on your goals and offers – so make sure that you consider this step strategically!
If you'd like help developing your social media advertisement strategy, reach out to an ArboRisk team member and get started in our Thrive Program. 
Source: Social Media 2Day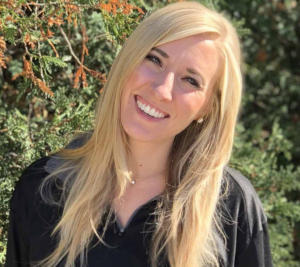 Written by: Katie Petersen