I think it is safe to assume that many of us wanted to leave 2020 behind. Even though 2020 was filled with ups and downs and twists and turns, it did bring us some interesting changes in marketing, most notably the sky rocketing of e-commerce, more time spent on social media, and video conferences becoming the "new normal." 
So how will all these changes impact 2021? Here are a few trends to keep in mind:
Rise in Direct Mail
It should come as no surprise that more people stayed home in 2020. Because more people stayed home, they actually took the time to look at and open their mail. Did your tree care company pivot and include direct mailings in their marketing last year? If not, try to consider testing it out in 2021. Creating an eye-catching, to the point piece will certainly catch the eye of clients that are still working remotely and have the time to inspect their trees daily.
NextDoor
Is your business on NextDoor? If not (or you need a rundown of what NextDoor is) it might be worth looking into for 2021. In March of 2020, NextDoor reported a rise of 80% in use; and that number has only increased as the pandemic has progressed. NextDoor allows you to directly connect with potential clients right in your area of service. It is also a unique way to stay connected to your community – especially during a time when community events are low.
Easy to Consume Content
How easy is it for your followers to access and consume your content? Do you post regularly? Is your content readily available in a number of ways? More so than ever in 2020, easily accessible content became a must for brands looking to increase their exposure. With more individuals at home and consuming an unbelievable amount of content, your business needs to ensure that they are capitalizing on this. For 2021, perhaps consider sending an e-newsletter, something that can be directly sent to a user's inbox. If you have the time or resources, starting a podcast related to tree care is another great way to easily stay in front of your clients. 
Facebook Ads as a Referral Source
Simply put, Facebook ads, and social ads in general, saw a rise in 2020. Consumers were home more, looking at their social media more, and thus were more likely to view ads online. Marketers expect this trend to continue in 2021. The more targeted, lead oriented ads you can develop, the more likely you are to see a return on investment. Before you jump into creating an entirely new ad, try boosting a previous post that performed well for you. You can be confident that this post tested well with engagement and can have more confidence investing your money.
 These are just a few of the emerging trends that are expected in 2021. The more you are able to look forward and plan content accordingly, the better positioned you will be with your marketing now and into the future.
Need help creating a marketing strategy for 2021? Contact an ArboRisk team member to get started in our Thrive Program.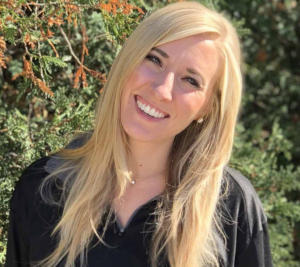 Written by: Katie Petersen