Overcoming the Fear of Social Media
Did you know that 71% of Americans now get their news content via social platforms? According to Social Media Today, this data shows that the influence of social platforms on peoples' lives cannot be denied. Many tree care companies across the country have indicated to me that they understand the importance of social media but either don't have the time to dedicate to it or do not understand it enough to get involved on it.
 If you find yourself nodding in agreement to my above statement, your 2021 marketing goal should be to overcome your fear of social media. 
Social media can be intimidating and it can be difficult to know where to start. It is important to realize, however, that if 71% of Americans are now using social media platforms for news content, then you need to figure out how your tree care company can take advantage of that as well.
 Start small. Facebook continues to hold the top spot for social platforms. Begin by posting once or twice a week on Facebook only. Try creating a content calendar – this helps you plan out your weeks and eliminates the paralysis of "What am I going to talk about?" (And if you're still having trouble, our Thrive membership includes access to a monthly content calendar of posts!)
 Try to be creative. Your followers don't want to see a litany of what services you offer and how you are the best priced company – they want to see who you really are! Offer "behind the scenes" glimpses of your crew and company. While on the job site, ask one of your employees to take a :30 video of what they are doing (as long as they can do so safely!). 
 Insert your company's values and personality into your posts. If you love celebrating birthdays, post about that! If you do a weekly "crew/employee breakfast," post about that! Highlight your employees and any talents they may have that are unique or interesting. The more you can make that personal connection, the more your followers will feel like they really know you and, when it comes time to hire someone for their tree work, they'll think of you first.
 It is also important to have a messaging strategy when it comes to social media. With COVID-19, many consumers want to know that your company has put safety measures in place. Make sure your messaging aligns with their concerns. Create short videos discussing how you will protect your client's investment and keep their health and safety as a top priority. Social media is also a great way to hit clients with short training videos on how to keep trees healthy, video tutorials on how to care for a newly planted tree, or a way to present new products or services that you offer. If you need assistance outlining your brand and goals for the year, Twitter recently released a planning guide for 2021 that may also be useful.
 Social media is not going away; in fact, it is only becoming more prominent. Figuring out how your tree care company can take advantage of it will help your business in the long run. 
For more help with social media reach out to an ArboRisk team member and get started in the Thrive program.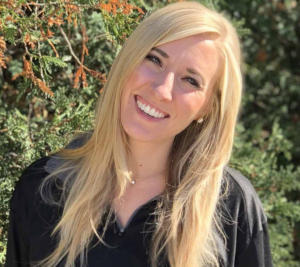 Written by: Katie Petersen