E-commerce for tree services
Raise your hand if you bought something online this year. Raise your hand if you have a love/hate relationship with how easy it is to make an online purchase. If I'm being honest, my hand was up for both – trust me, my husband tells me that he's pretty sure I single handedly keep Amazon in business. 
 The e-commerce industry has been growing for years – and I think it's safe to say we saw an exponential increase in the year 2020. With more people at home, it became the "new normal" for making purchases. How does this apply to a tree care company? Obviously not all tree care companies have tangible products to sell – but how could they effectively bridge that gap and jump into the world of e-commerce? 
To start, I recommend analyzing how you could effectively sell your services online. Without offering tangible products, you still can promote what you offer in other ways. Take before and after photos on a job site and post those to your social media channel. Create a blog post outlining the benefits of pruning certain trees at specific times of the year – and then promote your services within that. Request a testimonial from a satisfied client and ask them to talk specifically about what service you provided. 
 Another great way to alert clients to your services is to dedicate a post a week to a service you provide. Let followers know that each week on X day you will be posting about a service you offer. Be sure to tie this into how this will benefit them; ex. "Keep your trees healthy for longer," "Don't let X happen to your trees!" Creating weekly posts also gives followers an opportunity to see "behind the scenes" of your business – something that potential customers love to see!
 If you do happen to sell tangible products (think urban wood lumber, firewood, mulch), I recommend creating a "shop" on Facebook and Instagram. These shops are a great way to directly connect with potential customers and you can promote them through your social media posts quite easily. For more information on getting started setting up a shop, click here. 
You could also use an e-commerce platform to begin the customer journey by having them buy consulting time with one of your sales reps or to start the project estimating process. Being creative in this manner will definitely help you stand apart from other tree services in your area. 
 Social media e-commerce is here to stay. Figuring out how your tree care company can utilize e-commerce will put you ahead of your competition.
 Want help implementing an e-commerce strategy for your tree care company? Contact an ArboRisk team member to get enrolled into our Thrive program. 
Source: WebFX, Social Media 2Day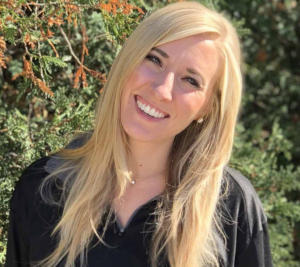 Written by: Katie Petersen