Professional Employer Organizations vs. Worker's Compensation
Professional Employer Organizations(PEO's) originated in the 1980's to help small to mid-sized businesses better administer their HR services. Today, a standard PEO will help with anything from HR compliance, to offering a solid benefits package, and much more.
Over the last month or so I've had the opportunity to learn more about Professional Employer Organizations from both Michael Randazzo of Southeast Personnel Leasing, as well as Brent Johnson from Insperity. While learning the ins and outs of Professional Employer Organizations, I quickly learned there are multiple ways in which they operate. Today we'll look at what exactly PEO's offer as a service, and a couple different ways to examine whether or not it is a right fit versus your standard worker's compensation set up.
What do Professional Employer Organizations do?
First of all, the two different types of professional employer organizations are the true co-employment set up, where the PEO is the employer of record for tax and worker's compensation purposes, or the Ala-Carte Service(ASO) set up. In an ASO format, the tree service is still the formal employer, it carries a standard worker's compensation policy through an agency such as ArboRisk, but the PEO handles your payroll and other HR needs.
Standard PEO:
– Worker's Compensation
– Human Resources
– Benefits
– Payroll
ASO
– Applicant Tracking/Onboarding
– Employee Admin and Payroll
– HR/Compliance
– Benefits
– Training/Performance Review
What are the pros of PEO's?
Many small to mid-sized business owners have to wear a lot of different hats. Off-loading some of those day to day tasks such as payroll, work comp admin work, etc. may open up some time to allow you to work more on the business rather than in it. Brent, of Insperity, mentioned that there has been a significant increase in HR related claims in recent years, stating that Insperity saw 900 claims made out of over 10,000 employees. Utilizing a PEO with either the standard set up or the ASO set up could help off load potential liability and ensure you're compliant in today's lawsuit happy society. Last but not least, joining a PEO is essentially pooling your employee group in with other small to mid-sized businesses, so you're likely opening yourself up to better group rates, particularly on the benefit side.
Are there any Cons?
Although you're likely to get better rates, PEO's typically charge an additional fee, whether it be a flat fee or a per employee per month fee, on top of your benefits, worker's compensation, etc. That may not necessarily be a con for your business, but if you have an office staff or employee that is able to handle things like HR, payroll, worker's comp, make sure you are weighing out the costs to pay that employee versus having a PEO take over.
The big difference from our point of view in joining a PEO is the potential for losing your experience modification factor on your worker's compensation policy. Remember you typically need over three consecutive years of worker's compensation premium over $4,000 per year. If your employees are moved under the PEO and you decide to hire an office person in house to replace the PEO services, you may lose that experience modification history, subject to review by the National Council on Compensation Insurance(NCCI).
PEO vs. Worker's Compensation
If you're not able to utilize your loss history from your time with a PEO, it may be very difficult to obtain insurance again outside of the assigned risk pool, which obviously offers higher rates. Working with an agency also allows you to have more options as they are able to shop your worker's compensation policy out to multiple different carriers. One option would be to work with a standard insurance agency for your worker's compensation, ideally one that specializes in your industry;), and partner with a PEO that offers the Ala-Carte Services(ASO) set up similar to what Brent has at Insperity.
That said, Michael at SouthEast Personnel Leasing in Florida has a program that is very familiar with higher risk businesses such as the tree care industry. They've had a lot of success with helping tree services obtain affordable worker's compensation insurance with detailed claims management resources when they couldn't find coverage elsewhere. It is important to remember that should a PEO like SouthEast become the employer of record, the tree service does not relinquish control of the employees day to day operations, hiring & firing, or any other necessary decisions that need to be made regarding the employee's status.
We know managing employees, particularly in this industry, is about the toughest thing you have to do. If you're in a position where you're worried about HR compliance, having trouble managing your payroll, looking to offer a more competitive benefits program, or even just looking to off load some work, please reach out to me and we can discuss what would be the best fit for your company. Our ArboRisk Thrive program also has resources such as employee handbook templates and reviews, job descriptions, hiring & recruiting workbooks, and much more.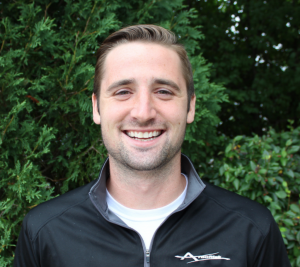 Written by: Malcolm Jeffris
14795 W. National Ave., New Berlin, WI 53151
Phone: 888-302-4288
Email: info@arboriskinsurance.com