Driver Training For Tree Care Companies
Let's face it, one of the largest exposures to risk within your tree care company comes from your trucks being on the road. To lower that risk, you must look at managing your fleet and your drivers, with the latter being perhaps one of the most difficult tasks you face.
In the past we've discussed ways to test your drivers before they drive one of your trucks on their own. In case you missed that weekly tip, you can access it here (Driving Tests). The next step after you have a baseline of each driver's skill is to develop a training program so they can continually improve their skills. A driver training program should be written down and contain clear progress goals that encompass training from both internal and external sources.
Internal Training – Most tree care companies deliver driver training to their employees directly and do so only during their tailgate safety meetings. While this is a great way to provide some training, the tailgate meetings may not always be planned out too far in advance and could miss some crucial driver training topics. So I encourage you to create a more systematic internal training program. Use these questions when developing it.
What driver training topics do you already cover within your tailgate safety meetings?
What are some of the most common near misses that your company has when it comes to operating vehicles?
Who in your company would be proficient in teaching the driver training?
External Training – You most likely will not be able to cover all driving training topics with in-house instructors. This is when you need to look outside of your organization. Including training programs put on by outside vendors offer many benefits to your company and can really help lower your driver exposure. Because there are many different options, use this list of questions to help select the proper training vendors.
What type of driver training topics are your current team members not capable of delivering, but are important to your company (think defensive driving, roadside emergency preparedness, etc.)?
Are there local driving schools in your area?
Can you take your vehicles to use during the class?
Bettering your driver's skills on the road will help you dramatically reduce injuries and accidents, lower insurance premiums and increase your profits. For help with instituting a driver and fleet management program within your company, reach out to an ArboRisk team member today.
Also, we are hosting a Driver & Fleet Management webinar on October 2nd, 2020 along with Streamside Green and Victorian Gardens. To sign up visit this link. In case you read this after the webinar is over, contact us directly and we can set up a time to discuss this individually.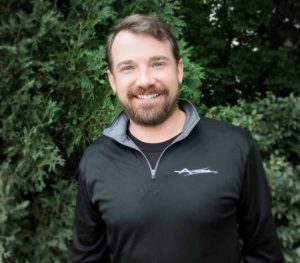 Written by: Eric Petersen