6 tips to getting the most out of your fleet
As a business owner, it didn't take me long to realize that keeping our vehicles and equipment in tip top shape is an absolute must for our business. Regular weekly maintenance is so important for our operation to run smoothly. Besides the possible OSHA violation, weekly maintenance helps thwart off much bigger problems.

Trust me, I understand that it is easy to get busy and overloaded with the daily chaos of your work day, but maintenance is not something that you can forget. The lack of maintenance affects all aspects of your business, especially the safety of your personnel. Keeping your vehicles, equipment and drivers safe, productive and on the road is essential to achieving your organization's sales and service goals.
Use these six tips to get the most out of your fleet:
1.Preventative Maintenance – Maintained vehicles perform as expected without unscheduled repairs and downtime. Preventative maintenance is as simple as following the manufacturers recommendations for oil changes, tire rotations, inspection and general vehicle safety checks. Remember preventative means proactive. These are done before you notice an issue. A few examples that we have implemented within our business are:
High Ranger – Debris and oil collect on the witness bolts and cause them to reverse. Unfortunately it is difficult to see so you must check them at least every other day.
Chipper – The radiator air filter can become clogged with debris causing the chipper to overheat.
Tires – The tire pressure drastically affects how your equipment is towed or drives. Check the tire pressure regularly in your chipper, trailer, and truck.
Running lights – A burnt out headlight is a simple fix, but easily overlooked if you are not paying attention to it. Make sure you are checking your lights on your pre-trip inspections.
2.Total Cost of Ownership – We know that older vehicles typically cost more than newer vehicles due to necessary repairs, but do you consider this in the total cost of the vehicle? If not, you need to start considering repairs in the overall value of your vehicles. Understanding the manufacturer's warranty coverage and how it may affect this is also a key part along with paying attention to the residual value of the asset, trends in the used vehicle market and the optimal time to sell the vehicle for a cost-effective fleet. If you know the total cost of ownership, you won't be afraid to sell a lemon of a vehicle.
3.Spec Vehicles Properly – It is important to be aware of the demands each vehicle will face when purchasing a vehicle. Outline vehicle usage to when properly spec'ing a vehicle. Purchasing the right vehicle will greatly reduce the total cost of ownership. Know how many log loads your truck will haul and be aware of the gross load it can handle. Under-spec'ing a vehicle, based on usage and load carried for instance, leads to maintenance issues down the road that could impact your budget. Similarly, utilizing an over-spec'd vehicle will drive increased costs.
4.Create and Communicate Company Policy with Drivers – Make sure all drivers are aware of their responsibilities and company vehicle use policies. They should have a complete understanding of your company's employee handbooks and how you expect your equipment to be taken care of. Enforce maintenance policies and know what to do if the vehicle needs repair or is involved in an accident.
5.Check Tire Pressure Regularly – I mentioned it above, but it is so important that it deserves its own section. Tire pressure should consistently be monitored as it affects vehicle handling, tire wear and fuel mileage – all contributing to vehicle and driver safety. Remember – it is important to check the tire pressure when the air temperature changes.
6. Create Positive Relationship with Maintenance Provider – Ensuring you have a good working relationship with your fleet maintenance provider, whether they are in-house or outside your organization is vital. The trust that you place in your maintenance provider will be reciprocated with consistent work for them in the future. If they are not proactively helping you look for trouble issues before they happen, look at finding a new partner.
Don't fall asleep on your fleet. Use these tips to get the most out of your vehicles and equipment.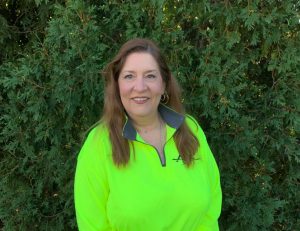 Written by: Dawn Thierbach