7 steps to injury management
The injury management process is often overlooked and is actually one of the key pieces in controlling your insurance costs. Most of us are familiar with the experience modification, which is the multiplier on your worker's comp policy determined by your number of work comp claims, type of claims, and size. What you may not know is just how much of an impact injuries that require compensation for lost time have on that experience modification.
For example, say an employee of yours is doing heavy lifting on a job-site and they injure their shoulder. After being checked out by an occupational health clinic, a doctor determines the employee is unable to work their normal duties. With no signed light duty program, the employee is then off of work until the next available appointment, which is a month away. Not only is the size of your claim now dependent on the doctor's schedule, but you're going to experience a lost time claim, which negatively impacts your modification much more than a medical only claim.
Without diving too deep into the numbers, know that managing an injury properly is the best thing you can do for your worker's compensation policy…besides having no injuries at all of course. That said, here are the 7 steps to being prepared for an injury:
1.Create written procedure to be included in Policy/Procedure manual or Employee Handbook for:

a. Reporting Injuries
b.Return To Work/Light Duty
c.Injury Investigation
2.Establish Occupational Health Clinic Relationship. If you have multiple clinics to choose from in your area, the main questions to ask each clinic are:

a. Where are all of their locations and hours of operation?
b. Who treats patients, Occupational Health Physician, Physical Therapist, etc.?
c. Do they have access to Urgent Care, Emergency, Physical Therapy services?
d. What is needed to set up relationship before first employee gets injured?
e. Are Pre-employment Performance Evaluations, Job Analysis or Ergonomic Assessments services available? If so, what is the cost to set these up?
f. Is post-accident drug screening available? What is the cost?
g.Is the clinic willing and able to tour your facility and a job-site to understand your business?
3.Educate all employees on your company's injury procedures as well as the Work Comp system so they understand what to expect during an injury.
4.Direct all injured employees to Occupational Health Clinic with Injury Report Form and any other supporting documents to help the treating physician understand the scope of employment, such as Job Description with Job Analysis or Ergonomic Assessment, List of Light Duty Activities and/or a Video of an employee performing that job, etc.
5.Call Occupational Health Clinic before employee arrives to give background information on injury as well as:

a.Do you have Light Duty available immediately for employee? If so, give examples.
b.Provide/remind clinic of Job Description/Job Analysis or Ergonomic Assessment on file.
c.re you questioning the causation of the injury? Why?
6.Communication is key!! Follow up with employee immediately after doctor appointment to gain understanding of initial diagnosis and treatment plan. Maintain communication throughout treatment. Make employee feel that they are a welcomed member of the team and you want them back as quickly as possible.
7. Get employee back to work within 3 business days (Saturday counts in most states) adhering to any restrictions that were directed from the doctor. (Some states have a 5 day or 7 day rule)
Although the tree industry is high risk, your company may go years without having an injury. Note that it is important to have employee's review this problem regularly and most importantly during the on-boarding process so they know exactly how to handle an injury in the workplace. As always, if you have any questions regarding your injury management process, feel free to reach out to myself or another ArboRisk team member.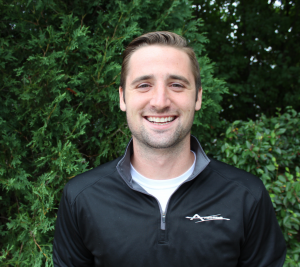 Written by: Malcolm Jeffris, CTSP