Effective Sales Training for Tree Care Companies
A strong, knowledgeable sales team is one of the most important tools to help tree care companies stay ahead of the game. Improving your sales team and selling more effectively is a significant key to your company's growth.
While you may say that estimating and sales are the same job, they are not. Estimating is looking at the job and computing how much the tree removal, pruning, PHC, and etc. should be. Sales is finalizing the sale, getting the customer to say yes to the treatment, pruning or removal plan because the ultimate goal is enticing the customer to say yes!
A well-trained salesperson can easily influence a potential customer. With the right negotiation tactics along with arboricultural knowledge, pricing and presentation, the salesperson is ready to go and this can make all the difference. Hence, sales training is a critical factor in the world of sales. Here are five reasons why you should invest in a good sales training program:
Customer loyalty: Sales training improves the person-to-person connection which is required to gain loyal customers. According to a recent study, 71% of people base their buying decisions on trust and credibility. It is crucial that salespeople thoroughly understand their customers' wants and needs and at the same time efficiently communicate the benefits of the services your company offers. Therefore, focus on sales training that will enable your staff to have better interaction with customers.
Improved Communication: Salespeople must make sure that customers understand the services offered. This is mainly possible through effective communication skills. Excellent communicators with fantastic people skills are an asset to any organization.
Brand Image: Salespeople are the face of every company. Being the face of your company, what the salesperson says, and how they say and do certain things create an impression in the mind of the customer. Good sales training will teach sales professionals about behavioral and attitudinal changes to leave a long-lasting impression on the minds of the customer and build a better brand for your company. Make sure your salespeople understand and reflect your company's core values.
Overcoming objections: We must not forget that sales involve objections. Sales training can teach salespeople how to anticipate objections as well as techniques for overcoming them.
Up-selling: Good sales training can teach the salesperson when to recognize and recommend additional services for the customer.
In your company, you may have an excellent estimator. That person may be spot on – including everything in your estimate that you must get paid for, but that person cannot sell a pair of shoes to a barefoot person. On the other hand, you may have a salesperson that is fabulous – they can sell four pairs of shoes to a person with a hundred pairs of shoes, but they cannot estimate properly – forgetting to add in clean up or stump grinding, etc. Reinvent the wheel! Make those two people a team. It takes talent for both selling and estimating, and the goal is to GET THE JOB! Never forget that sales is an integral part of your team. Without a good sales person, you do not have a team.
Keep in mind that salespeople are a direct reflection of your company. Good sales training is vital to the success of your sales team. Your salespersons must be skilled in both industry knowledge and people skills. It is important for them to be authentic in establishing credibility. This will help them gain relevant information about the buyer's objectives, provide a useful proposal, and, hopefully, create customer loyalty.
There are general sales training opportunities out there such as Dale Carnegie, but ArboRisk has a light training opportunity with the ArboRisk Thrive Program which is geared more for the arborist. In the future, Streamside Green/Victorian Gardens will be offering in-depth sales and estimating webinars geared for the Arborist. The training will be separate webinars, one on sales and a separate webinar on estimating. Click here to receive email updates on upcoming Streamside Green/Victorian Gardens webinars for arborists.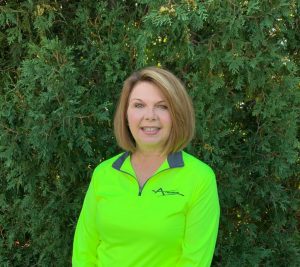 Written by: Margaret Hebert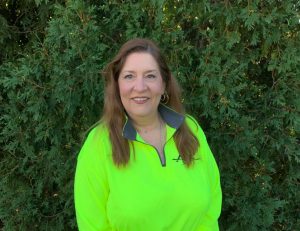 Written by: Dawn Thierbach