Tips to MAximize Online Learning
In this time of Social Distancing, you may be contemplating how to obtain your CEUs. There are many organizations offering Webinar training. Your ISA Chapters, green industry associations, and other training companies are offering classes online.
Webinars are a great way to educate yourself and earn CEUs.
They are usually done with a power point and a chatroom for you to ask questions. There is an instructor that you listen to but do not see. Usually the attendees are muted so as not to interrupt the speaker and disrupt the flow of the webinar. These classes usually are finished in one to two hours.
Meetings, as compared to Webinars, are much more interactive. The instructor has a Power Point presentation and you can see the instructor also. These presentations usually last three to five hours. The attendees are muted, but at certain points in the presentation, the attendees can either ask questions through typing them in the chat room, or unmute their microphone to verbally ask questions. This type of learning is more interactive and social – you are attending with your industry peers and can see all the attendees.
There are benefits to online training: you are in your own home or office setting, you can get a drink when needed, you can stretch your legs by walking around and, the best, you can even attend the workshop in your PJs if you want to. Other benefits include being able to select from a wide range of topics, not having to travel, getting to interact with arborists around the country, and reduced cost since the presenters aren't having to travel, either!
Here are some rules for being courteous when attending an online meeting:
1)Show up on time. You may not disrupt the presentation by logging in late, but you may miss important information.
2)Keep your microphone muted unless asking a question. In most formats, the person running the meeting has the control to mute all mics and will do so since even the slightest background noise causes significant distraction.
3)Turn off your webcam during the presentation. Nothing is more likely to illicit giggles than to have the presenter turn off their PowerPoint presentation and the software defaults to someone watching (or worse – not watching), unaware that his or her webcam running.
4)Wait your turn. In a live setting, you can see who has a question or when a presenter is ready for an interruption. In webinar, especially when not everyone is on webcam, you may need to rely on cues such as hand-raising icons or questions posted in chats. Some presenters will let you know that there will be breaks for questions.
5)Ask questions concisely. Webinars are focused; be sure your questions are, too. Avoid wasting time in lengthy introductions, and don't self-promote or spend a lot of time sharing your opinion before asking a question. If you have comments, ask yourself if they will help others before commenting.
6)Don't use the chat room as your personal water cooler. Just like you would not stand in the back of the room gossiping with someone while a presenter was lecturing, refrain from using the chat room just to socialize.
Even after social distancing restrictions are lifted, online webinars and meetings will continue to be an excellent and affordable way for arborists to learn and to earn CEUs. Check out StreamsideGreen.com for upcoming online training opportunities through a partnership with Victorian Gardens, ArboRisk, and Bandit.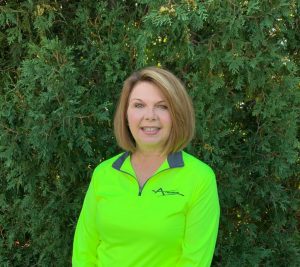 Written by: Margaret Hebert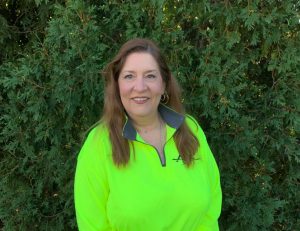 Written by: Dawn Thierbach