Bringing Employees BAck to Work After Covid-19
Anyone else ready to go back to life the way it was before the Coronavirus pandemic? Me too, but as you've heard from so many other people, please be smart about reopening your business.
Here are a few things tree services need to consider when bringing back their employees to full duty.
OSHA General Duty Clause – No, this isn't new, but it is extremely important when bringing your employees back to work. As a refresher, OSHA's General Duty Clause states: Each employer shall furnish to each of his employees employment and a place of employment which are free from recognized hazards that are causing or are likely to cause death or serious physical harm to his employees. Obviously this clause was designed to ensure that all employers do what they can to create a safe workplace for their employees. A safe workplace in the post-COVID-19 world looks a little different than it did before. Each tree care company will need to look at their individual situation and facilities when reopening their business. The CDC' guidelines and OSHA recommendations will be helpful in making your decisions. We also have created a Tree Care Owners Guide to Bringing Back Employees to Work here.
Infectious Disease Response Plan – This is new. OSHA will be requiring all businesses to have an Infectious Disease Response Plan in place in order to curtail the spread of any illness throughout your company. This plan should address prompt identification of infection source, communication standards to your employees, restriction of activities after infection identification, decontamination and recovery methods.
OSHA Recordable/Reportable – If an employee is showing the symptoms of COVID-19 and you sent that employee home for the day. Make note of it as this will become a recordable incident if they test positive for COVID-19. If the employee is hospitalized overnight, then this should be considered a reportable incident to OSHA.
Families First Coronavirus Recovery Act – FFCRA – All employers under 500 employees must provide 2 weeks of paid sick leave for employees who are sick or caring for a family member that is sick. There are also provisions within the act to provide additional 10 weeks of unpaid leave if their children's school or daycare is closed. Read the Act here for more specific details.
Even though we are all excited to get back to life as normal, as the leader of your organization, please make sure you are taking the proper steps to prevent an infection hotspot from occurring within your company and that you have a general understanding of the additional responsibilities that you as the employer now have.
Because the landscape of regulation is changing so rapidly, we are hosting a COVID-19 Recovery Webinar on Wednesday, April 29th at 12pm CT. To register for the webinar, click here.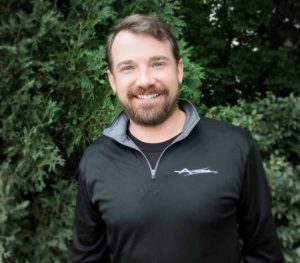 Written by: Eric Petersen