Employee's Personal Vehicle for Work
One of the largest exposures your field workers have to contracting a communicable disease is spending time in the same vehicle with someone who is contagious while riding to and from the jobsite. The close quarters inside the cab of a truck make it very easy for an infected person to unintentionally transmit a virus to their co-worker.
Because of this many tree services have begun to allow employees to drive their own personal cars and trucks during the work day.
While this risk control measure is great for reducing the risk of spreading an illness, it creates other liabilities to the tree care business that needs to be managed. Below, I have outlined the additional concerns a tree care company must consider to address to successfully implement a "Drive Your Own Car Policy".
For the Employee
In the vast majority of states, their personal auto insurance policy will be the primary policy in case of an accident. Meaning:
It is also the only policy that will pay for damage to their car. Their limit of liability is very important, as this limit is what initially will be used to pay for any injuries or property damage they cause to others.
If they use their personal vehicle regularly for work purposes, they should talk to their auto insurance company to make sure coverage is there for 'business use'. Without their insurance company knowing about the use of the vehicle for work, there may not be coverage for an accident.
For the Company
A standard business auto insurance policy does not have coverage for anything that happens with non-owned vehicles. A tree service must add Non-Owned Auto liability coverage to provide liability protection if your company gets sued due to an accident by an employee with their vehicle while on company business. This is most likely going to be secondary coverage that pays after the employee's personal auto policy limits are exhausted.
A business auto insurance policy does not and cannot provide coverage for physical damage to the employee's car.
Management Best Practices
Know the driving record of the employee that is asked to drive their personal vehicle for work purposes. This is no different than analyzing if an employee can drive a fleet vehicle for the company based on their driving record. (Contact ArboRisk to get a copy of our MVR Guidelines to determine if you would like them to drive or not).
The tree service should get a copy of each employee's personal auto insurance policy to prove coverage is in place and review their liability limits.
A minimum limit of liability that an employee is required to carry on their personal auto insurance policy is important. (We recommend requiring, at minimum, $500,000 coverage per person, but check with your state's Wrongful Death Act regarding the minimum lawsuit for a minor's death. Use that as a guideline for setting your limit.)
Decide whether or not the company will pay for repairs or deductibles associated with breakdowns or accidents that happen while on work time.
Inspect the employee's vehicle for any safety issues before allowing that employee to drive for work.
Decide how the company will reimburse for expenses, either using the IRS guideline for mileage or another way that is better suited for the company.
Create a written policy that outlines all of the requirements and responsibilities of both the employee and the company.Allowing employees to drive their personal vehicles on the clock can be a very critical risk management move during the midst of a community wide outbreak, however, the tree care owner must ensure that proper steps are taken not to create a larger liability to the company when doing so.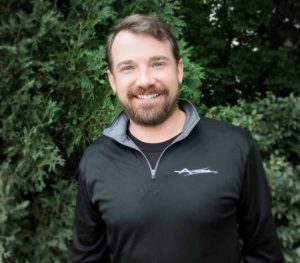 Written by: Eric Petersen