BUsiness Management Strategies for Pandemics
Last week we looked at some safety strategies to help individual team members prevent contracting the coronavirus in the article Coronavirus Safety for Arborists, however, a lot of my conversations with our clients have turned to how can the business minimize the impact of this pandemic? Here are few business management tactics that can help insulate your business during a pandemic.
What Essential Services are You Providing? – According to a joint statement released by TCIA and ISA, many of the projects that tree care companies perform everyday could qualify as essential services, allowing your tree service to continue to operate. Make sure to read their statement and understand the specific rules in place in your operating area. Also, If you temporarily lose enough employees due to illness, you will need to prioritize which jobs to do first. How you reorganize and service your customers will be critical for success after the illness crisis. I suggest focusing on the highest hazard jobs first, as long as you can safely get the work done. Communicating this to your customers is of utmost importance as everyone won't fully understand the restrictions and allowances for tree care companies to continue to perform work during this time.
Know Your Crew – Similar to how we outlined knowing your crew member's medical history in our article "Know Your Crew", knowing the skill strengths and weaknesses of each of your team members will help you shuffle crews easier when facing a shortage of employees who are out sick.
Distractions at Work – Remember the most common reason we all want to work safe, our family and loved ones, are also some of the largest distractions when we are at work. During this time of uncertainty, many people will have other things on their mind while they are at work Talk to your team about how to identify and handle distractions so your team members don't suffer an injury or get into an auto accident because they were focused on what is going on at home rather than what's right in front of them.
Down Payment or Prepay Discounts – With the economic uncertainty that has already come with the coronavirus being able to get money upfront as a down payment on soon-to-be completed jobs is a great way of working your cash flow. Also, offering discounts or low interest rate financing for customers to prepay or agree to the work is a way to insulate your cash flow.
Pay-As-You-Go Work Comp Policy – Speaking about cash flow, there are Work Comp policies where you pay the premium based on the prior month's payroll. When your payroll is lower from not doing as many jobs, your premium is lower which can be a tremendous boost to your cash flow.
Flexible Sick Day Policy – Make sure your sick day policy is flexible enough that an employee who is sick does not come into work just so they can continue to get a paycheck. If they are sick they should feel comfortable that they will not lose their job or because of an illness. Obviously, this will slow the spread within your company and hopefully prevent a full scale outage of employees at one time.
Remote Office – We touched on this last week, but there are soooo many benefits to being able to have your office staff work remotely. Limiting the spread of an illness is one of the largest benefits, but also to work remotely effectively, your workflow procedures and document record keeping need to be in order. When you have solid procedures and document storage it is remarkable how efficient your office team can be.
These are just a few ways to help minimize the impact of a pandemic within your tree service. We'd love to hear other ideas, please comment below to help fellow tree care companies through this tough time.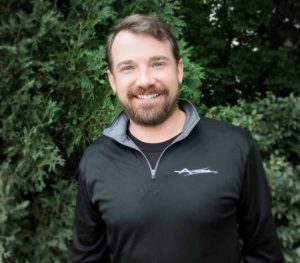 Written by: Eric Petersen