Wow! What a year for ArboRisk! Thank you to everyone who has made 2019 such a success! From all of our current clients, weekly tip subscribers, internal team members and industry partners, I truly appreciate everything that has been done to help the tree care industry this past year!
Because this is the last weekly tip of the year, I found it only fitting to end by recapping some of the highlights and my favorite moments of 2019.
On the business side of things, ArboRisk saw tremendous growth this past year. We added five extraordinary consultants to the Thrive team starting with Jim Skiera and Katie Petersen in January, followed by Peggy Drescher, Margaret Spencer and Dawn Thierbach in September. Their knowledge and industry experience are unmatched in the tree care and has made such a huge impact on the entire ArboRisk program that we are expanding our services even more. Look for a revised menu of services coming in the beginning of 2020!
Being an active participant in the tree care industry is one of our guiding principles here at ArboRisk and this past year we did just that. Overall, our team attended 13 tree care conferences and gave 10 presentations at those events all across the country. We are officially licensed in 25 states with plans to add a few more in early part of next year and now insure over 250 tree care companies!
While being successful at the office is nice, more importantly the ArboRisk team had a fantastic year personally. 2019 brought four wedding celebrations to our team, with Eric & Katie starting off the ArboRisk wedding season in August, followed by Dawn's daughter in October, Amanda and her husband, Chris, in November and Ryan and his wife, Jill, in December. Malcolm became the first insurance agent in Wisconsin to earn his CTSP designation! Jim and his wife Colleen moved out to Colorado to be closer to their grandkids. Peggy started her own consulting company and is helping even more arborists get home safe each night. Margaret continues to live her personal passion by teaching first aid and CPR to tree care companies.
As you can see, 2019 was an amazing year here at ArboRisk! Again, I deeply appreciate everyone's contribution to this wonderful year and look forward with so much excitement and optimism about the coming New Year.
I wish you the very best Happy New Year and an incredible start to 2020!!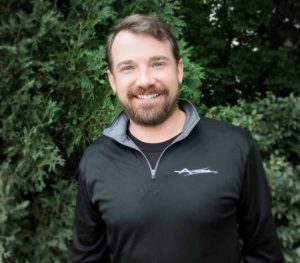 Written by: Eric Petersen