Better Relationships = Better Recruiting
Recruiting new employees to your company is typically one of the hardest parts about owning a tree care company. There are so many creative ideas to recruit new employees that one article can not simply cover them all so I want to just focus on one very powerful way; organizations.
What I mean by organizations, are the membership based groups that are well established and have a mission to help their members. Your local ISA chapter, a military veteran organization, a local chamber of commerce are all examples of established organizations whose goal is to serve their members.
Recruiting within organizations does not happen immediately, but when done correctly, will create a long pipeline of future employees for your company. To be successful, you need to create a positive relationship between your company and the organization. Volunteering your time and talents for the organization is the quickest way to provide value and begin to create a great relationship that will turn into a recruiting hot spot for you.
Now with so many great organizations out there, how do you choose which one to invest in to see the best results? Below are the four areas that you should look at when assessing each organization that you are contemplating working with.
– Members – You need to get a feel of what their membership demographic consists of. How many total members are there? What are the ages of the members? Does the organization know what the positions or titles of their members are? All of these questions will help you understand if your ideal employee is a part of this organization or not.
– Events – The best way to meet a potential new hire is in person. So ask the organizations what they have for events. Are there any Job Fairs or specific hiring events? If so, how many potential employees come to them? How about informal networking events? What about any multi-day conferences?
– Marketing – Learn how the organization communicates with its members. Gain an understanding by simply asking the organization if they send out a newsletter or email blast? Would you be able to write an article within their newsletter so prospective employees begin to see your name? Are there any sponsorship or advertising opportunities that you could engage in? The more your personal name and business name get promoted by the organization, the better reputation and more likely it is that new employees will come to you for their next job.
– Leadership – Understanding who the centers of influence are within each organization is a critical task to choosing which organization to partner with. This isn't necessarily apparent from looking at an organization's website, so you'll have to do some digging to find this out. Is there an Executive Director who is a full time position? If so, get to know them personally. Are there long-standing Board members or very influential members who provide advice and direction for the organization? Who is in charge of the events? Each of these questions will help identify who are the movers and shakers within the organization and are the ones you need to connect with to get in front of more new hires.
Learning about these four areas for each organization will help determine which one you should focus on for recruiting efforts. As you know, a solid recruiting plan takes effort to build deep relationships, so do not try to get involved with too many organizations.
If you would like more help with Hiring & Recruiting for your tree care company, please contact ArboRisk today!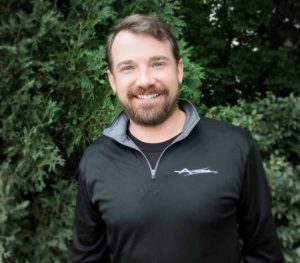 Written by: Eric Petersen