4 Tips to Minimize Credit Card Risk
Credit card fraud is everywhere and it's scary, especially for tree services!
Just this past week, an underground website called Jokers Stash claimed to have 4 million credit card numbers for sale taken from fast food chains and that is just the most recent example.
Because most tree services accept credit cards in some manner, I consulted with Spencer Shimon of Heartland Payment Systems, the nation's 5th largest payment card processor, to learn how tree care companies can minimize their credit card risk.
The first thing Spencer mentioned was that the lowest risk transaction will always be one that done in person by you or your team; via Swipe, EMV (Chip Card), or Contactless (entering directly into a web portal). When doing this you do not keep any of the information as the service is paid for right away.
If you ever write down credit card information, whether taking the payment over the phone or asking for the payment information online, you are subjecting your company to a much higher risk level, ultimately risking higher processing rates.
That said, Spencer's four tips to reduce your risk are:
Mobile Card Reader – Get a mobile card reader and encourage your team to take payments out in the field. This way, no credit card information is written down or stored by your company and will help ensure you're being PCI compliant. If you do have to write the credit card number down, you must shred that document immediately after use. It should also help you get payment faster!
Proper Information – Make sure you get as much information as possible when taking a payment over the phone. If you're only getting the Card Number, CVV, and Expiration, then you're missing very important consumer verification information. Always get the Zip Code and billing address to go along with the credit card info to ensure your customer is using their credit card.
Verify – Make sure you have a system that's designed to catch user errors. Mistakes happen, and people give the wrong information and sometimes enter the wrong information. Understand the credit card processing fees that your business is being charged is based on your level of risk. Catching those mismatches will help in paying less fees over time.
Documentation – Keep good documentation on what services were agreed upon and what is being paid for with the credit card. If your gut tells you that something is fishy about the way the customer wants to pay for the services, ask more questions and get everything in writing. You don't want to have a customer paying for your services with a stolen card.
If you or anyone on your team is interested in finding out how to make sure you are PCI compliant, or interested in reducing your overall risk for processing credit cards, please reach out to a Thrive member today!.
Spencer Shimon is a Relationship Manager for Heartland Payment Systems, the 5th largest processor in the United States. They deliver credit/debit/prepaid card processing, mobile commerce, e-commerce, marketing solutions, security technology, payroll solutions, and related business solutions and services to more than 400,000 business and educational locations nationwide.
https://www.merchantbillofrights.org/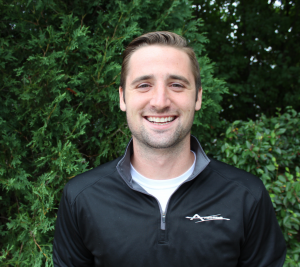 Written by: Malcolm Jeffris, CTSP