1 Storm – 4 Lives. When will enough be enough?
Storms ripped through northern Wisconsin on July 19th and 20th, 2019 toppling thousands of trees and causing a tremendously dangerous cleanup effort, which in turn ended in tragedy for 4 individuals. Four separate deaths have been reported from tree cleanup activities related to this storm. Four!!
While the details about each of these events are still under investigation, multiple factors played a role in these four families being changed forever.
Were these individuals Certified Arborists or have any training in professional tree care? Were they getting paid to do the storm cleanup work or just helping out a friend or neighbor? I don't know those answers and not to sound crass, frankly I don't care. They died and they shouldn't have.
How can we as an industry still allow this to happen? How can we as human beings still allow this to happen?
After attending my first ANSI Z133 meeting this past April as a guest, I made a commitment to myself and the people that I work with both on my team and my clients that I would read every one of the Accident Briefs in the TCIA Magazine to learn even more about what is happening every day in the tree care industry. Reading these small articles does one major thing for me, it pisses me off. It pisses me off that people are still dying and severely injuring themselves almost daily.
It's said that the pain of change is only acceptable when the pain of remaining stagnant is unbearable. Well I've hit that point. One storm and four deaths is unacceptable.
While traveling home from the second Z meeting that I have attended I could not help but write this article as I feel responsible that four of my fellow Wisconsinites won't be celebrating Christmas this year. They won't be able to enjoy another Green Bay Packer Super Bowl victory or be able to choose to retire when they want. Their fate was sealed and now all that is left are a bunch of "what if's".
So where are you going with this Eric? Every one of us has a responsibility to ourselves and our community (family members, neighbors, employees, coworkers) to help put an end to this mayhem. Pick up a copy of the Z133. Study it. Ask questions about it. Talk to everyone you can about it. But most importantly, follow it! These safety standards were written in blood. Don't let the next one be written about your blood or someone's that you love.
Join me in the fight that together we can make a difference and help every arborist get home safe each night.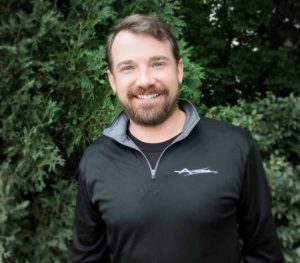 Written by: Eric Petersen