Four free Powerful Marketing Tools
Need help marketing your business but are overwhelmed by the abundance of tools and programs available? Me too! With so many options, it's hard to narrow down which programs are useful and which just aren't worth the investment. Often times you can stumble across a new program that promises the world and shiny solutions to solve all of your problems, however they may include a contract and hefty price tag. Simply signing up for one of these programs gives me anxiety in case they don't live up to their hype.
But I'm here to give you hope! As the digital marketing specialist at ArboRisk, I've tested out numerous marketing programs and tools, some of which have been a major success for us, and others fell short.
Below are four key marketing tools that are inexpensive or FREE that I utilize daily and that have helped take our marketing to the next level:
Canva: Canva allows you to effortlessly create stunning visual images to use across your social channels or create professional high quality flyers for your next direct mail campaign. Its' drag and drop features are so easy to use allowing high quality graphics to be created in minutes without the help of an experienced graphic designer. There are free and upgraded versions of Canva giving you access to additional templates and stock photos. If you're doing a lot of image creation, the upgraded plan is a great route at only $9.95/month per user.

Google My Business Platform: Google is king in today's digital marketing world. They offer an expansive free marketing platform that helps you promote your business, analyze search ranking, and ensure your website is showing up online. Google Analytics provides detailed data regarding the number of visitors to your site based on a specific date period, the keywords that were used to find your site, how long each user stays there, and more. Understanding your website's metrics is vital to measuring the success of your marketing efforts. Google's Search Console allows you to identify any problems your website may have and optimize it for searches. Combined, these tools help you decide what content you need to add to your website to get your targeted audience there.

MailChimp: Regardless of the size of your business, email marketing should be included in your overall marketing strategy. MailChimp is an easy to use email software that remains free until you exceed 2,000 contacts. The platform makes scheduling email blasts, creating automated campaigns, and analyzing data simple even if you are just starting out with email marketing.
Slack: Easy communication between team members is key to successful projects and jobs. Slack is an online chat platform that seamlessly allows team members to individually chat or create groups to collaborate on specific jobs or projects. At ArboRisk, we utilize the free version but based on your company's specific needs/wants – there is a paid option available that includes numerous upgrades.

Using these four key programs you can create impressive content, analyze key points of data from your website, and seamlessly communicate with customers and employees without making a large investment.
To learn how to utilize technology better within your company's marketing efforts, contact ArboRisk today and signup for our Thrive program.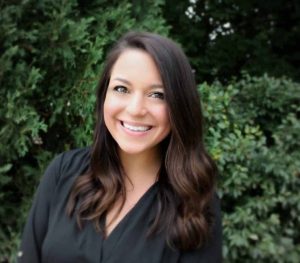 Written by: Amanda Eicher