USing Fear to Sell Tree Work
Have you ever used fear to get someone to buy tree work from you? Of course you have and while fear is an effective motivator for people to buy your services, sometimes it doesn't feel the best. So, I want to share with you an easy, relatable way to sell professional tree care to your customers based on fear that you can be proud of.
Every Certified Arborist knows that proper care for a tree reduces risks of falling branches and tree failure due to storm damage, however many struggle with communicating that to their customers.
I believe the key to creating sales using fear as the motivator is to be realistic on what could happen and have statistics or real life examples of scenarios that could've been avoided had the property owner followed your professional advice.
Recently we had a severe storm blow through our area and one of our home owner insurance clients had a tree fall on their house. Fortunately, no one was hurt and their homeowners insurance policy is taking care of the repairs, but the tree that crashed through the roof of their living room was an Emerald Ash Borer infested Ash that should have been removed a year or two ago. This tree was too brittle to withstand the wind gusts that day and the homeowner, while lucky it wasn't worse, was left with a huge disturbance to their lives that could have been prevented had a tree care company been able to get them to understand the danger of that tree.
Here are some numbers from this one tree failure that you can use when explaining the importance of proper tree care to your customers.
One month after the tree fell, the homeowner's insurance claim already has paid out $23,858.19 and they are far from being done with the clean up. Immediately, they needed to get an entire new roof put on since the tree opened up a three foot diameter hole from which rainwater rushed into the living room. A restoration company had to come in and clean up the rainwater and mitigate for mold. There was significant internal structural damage to the walls and ceilings in that area of the house that have yet to be repaired.
The walls are currently being worked on, but it has now been thirty two days since our clients have lived in their home. They, along with their ten month old son and two dogs, are living with family members until the home is repaired to a safe condition. To make matters worse they had a family member's car in their driveway at the time which also got hit and was totaled out by the insurance company.
All in all this tree failure will exceed $60,000 in damages and will take over two months to get the homeowner back to normal. Can your customers afford this type of disruption in their lives?
Use this example the next time someone refuses to listen to your professional advice about what to do with the tree in their yard.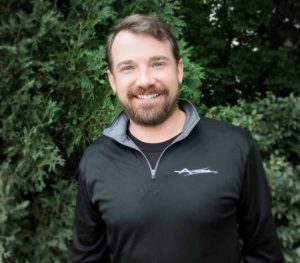 Written by: Eric Petersen