"Do the best you can until you know better. Then, when you know better, do better." – Maya Angelou SEO. Search Engine Optimization. If you're anything like me, it makes you shudder just to see those words in print. But, because I realized I am immersed in the world of digital and traditional marketing, I knew I could not let that fear overtake me. Rather, I decided to tackle SEO day-by-day, to learn as much as I could to do my best for our clients. I started my journey by attending a seminar that revolved entirely around digital marketing strategy and maximizing your website to its best potential (Thanks, Top Floor Marketing!). The main takeaways from the class involved avoiding website and marketing disasters and best practices for SEO. But the one thing that really stuck out to me was how simple some of the steps were to update the SEO on your website. SEO does not have to be scary or difficult. I attribute learning about SEO to learning how to be a successful tree care service owner: in the beginning, it was scary because of the unknown, but once you learned more, those scary thoughts went away, and were replaced by confidence and knowledge that would help you make the correct decisions for your business. SEO is the same way! Below are a few simple tricks and tips to get started in updating your website's SEO: Meta Data: SEO Meta Data is what appears on search engine results pages and includes the page title and the description text below the title:

You want to make sure your pages are clear and optimized, while not being too brief or too spammy. There are four categories of Meta Data, and how you adjust them can impact your SEO. Below, I use the example of "ArboRisk Insurance" and the page title of "Who we serve:"
Automated: ArboRisk | Who We Serve | Arborist
Somewhat vague, does not give a full picture of what you are about
Spammy: ArboRisk | Arborist | Tree Care Industry | Grow Trees | Plant a Tree | Tree Care Best Practices | Wisconsin Arborists | Insurance services | Insurance for Arborists
Overabundance of words, many of which do not have anything to do with the specific page
Non-existent: Home – ArboRisk Insurance
Nothing available, does not provide any additional information about what the page pertains too
Optimized: ArboRisk Insurance | Protect Your Tree Service with ArboRisk | Tree Service Insurance
Clear, concise, and lets Google know exactly what the page is about without going overboard
Crawl Errors: 404 Page Not Found. Crawl errors occur when Googlebots try to access your website, but something prevents them from doing so. Crawl errors may be caused by faulty links, DNS failures, server connectivity, or issues with your robots.txt file. What does this mean? Check the links on your website regularly to ensure all are working. Contact your web master to help resolve any server issues or to fix broken links.
Indexing: In a nutshell, indexing lets you know if Google can find your webpages and shows you the URLs on your website that are getting the most visits. In other words, indexing is incredibly important because if your website is not in Google's index, it will not show up when people search for a query. A simple way to check indexing for your website is to type Site:your website URL into Google. (Example – Site:arboriskinsurance.com) Be sure to use your EXACT website URL! If your site does not show up when indexing, and you are using your exact URL, it's time to make some updates! Add a blog, update a few pages – the more copy you can change and edit, the more likely Google will be able to find your pages.

URL Structure: The best types of URL structures write for both users and search engines, use specific keywords and file path structure, and utilize hyphens over underscores. Don't be generic, avoid keyword repetition aka spammy structure, minimize URL strings (URL's that have too many numbers or incoherent letters), and make sure that the user can understand what your page is about by looking at the URL. An example of good URL structure is:
Traffic Analysis: Are you analyzing your website traffic on a regular basis? Do you know which website pages are getting the most hits? Analyzing your traffic is an essential way to maximize your SEO. Make sure you are looking at which pages get the most organic entrances (meaning people are finding them by simply searching in Google, rather than clicking on an Ad), organic bounce rate and time on site, and what organic traffic is branded (words that mention your brand name) vs. non-branded (words that do not reference your brand name).

SEO is always changing. It is always something that needs attention. But if you do your best to schedule in time each month to analyze and update your SEO, you will find your website will be more optimized and you will save yourself future headaches and frustrations down the road.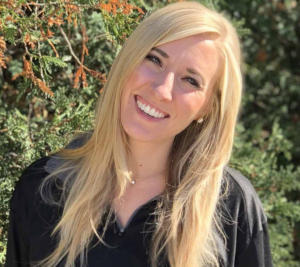 Written by: Katie Petersen