Outreach Opportunities for Tree Care Companies
"I'm too busy to figure that out right now."
"It seems like it would be difficult to do."
"I don't know where to start, or even what materials I would need."
Community outreach, when combined with running a business, managing employees, and having any semblance of a personal life, seems like a daunting task. However, outreach is essential to developing and enhancing your company's brand – and may be easier to tackle than you imagine.
When people think of your tree care business, what is the first thing you want them to consider? Obviously, your core values and mission should come to mind immediately, but you should also want them to think about how your business enhances the local community. There are many ways for your business to get involved with the local community, and the more time and effort you can put into it, the better your brand will look to current and future customers.
Partnering with a local charity
When you know a business is working with a charity, as opposed to one that does not, how much more likely are you to want to work with the business that is giving back? I'm not sure about you, but I know I am much more likely to want to work with a business that is giving back to the community. If you are not doing so already, I would highly encourage you to get involved with a charity within your community. Some great options include humane societies, nursing homes, veteran's organizations, or even Habitat for Humanity!
Pro Tip: Use your equipment to show your support for a specific charity. If your charity utilizes a specific color, cover a piece of your equipment in that color. If they have a symbol, place that symbol on your equipment.
Participating in school career days
Career days are not only a great way to get your business out in the community, but an excellent way to promote an arboriculture career to future generations. Many schools offer career fairs that are very easy to get involved in. Having an activity at your booth, such as knot tying or tree leaf identification, is a great way to attract younger individuals and get them interested in arboriculture.
Another great way to connect with kids is going into each individual classroom and talking to them about being an arborist. ERIC is host to a multitude of Urban Forestry Laboratory Exercises for elementary, middle, and high schoolers. #Donotreinventthewheel These resources are available for you to utilize and can help strengthen your message for future generations of tree climbers. If you're a Thrive member, we have them linked directly on our website for your use! (Let us know if you need your login and we're happy to help with that, too!)
Hosting a kid's climb
If there is one thing I know about kids, it is that majority of them LOVE to climb trees #Guilty Hosting a kid's climb is an excellent way to promote your business and enjoy family fun. Your local ISA chapter may already have a format established to easily host a safe event. If not, partner with other tree care companies in your area to host the climb together. These opportunities are not about competition; it is about working together to enhance the industry and encourage future generations to get involved in arboriculture.
Branding yourself as a company that gives back to the community and participates in local events will help you gain more customers and will establish who you are. Customers want to work with businesses that support the areas around them.
Thrive clients have access to resources that can help develop your outreach efforts – logon to our website today to read more!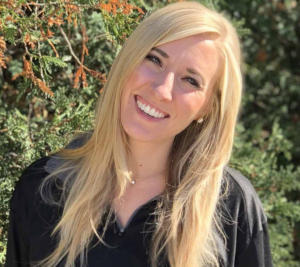 Written by: Katie Petersen