The Most Important Aspect of Hiring
As a business-owner, I've felt the hiring pressure that you feel. Your company is growing and you need more people to continue the momentum, however, you don't know how to find that person.
In my opinion, the most important aspect to hiring is being prepared before you need to hire someone.
Many tree service owners struggle with bad hires because they are not prepared before they need a new person. Hiring someone just because you need more help usually causes more problems than it solves. You're probably nodding your head in agreement right now, because we all have been there; the good news is that there's hope to better hiring. This article outlines a few ideas for you to have in place to be better prepared before you hire your next employee.
Job Descriptions – Do you have written job descriptions for each position? If not, now is the time to create them. Having a written job description will help you understand the specific needs for your organization and thereby give you direction for hiring and recruiting of new employees.
Career Path – Create an easy to follow diagram to show employees how they can progress through your company. Creating levels or tier to certain positions (like Climber I and Climber II) can help a prospective employee see that there is a structured growth potential within your organization. To learn more about career paths, read this article: Are You in Danger of Losing Your Best Employee?
Hiring Strategy – Having a standard hiring process is a crucial part of a successful business. Create a list of all of the paperwork necessary for someone to apply for the job. Then formulate an interview process that will allow you to best qualify the potential employee. This can be a series of phone and in-person meetings. I suggest involving some of the potential employee's team members as well to make sure their personalities fit well together.
Who Do You Want – Do you know what characteristics you want in an employee? What traits fit with your company's culture and will help build everyone up around them. Are there physical requirements that you need the individual to possess?
Where Should You Be Recruiting – While finding new employees is difficult, having everything else in place before you go looking for them will help tremendously. It will also point you to the places (both in person and online) that your ideal employee is at. For a few of my favorite recruiting tips, check out this article: 5 Hiring Hotspots.
Being prepared to hire the best will be your surest way to actually hiring the best. Take some time to develop your hiring procedure, I promise you won't regret it.
If you would like help creating a hiring and recruiting structure, contact ArboRisk to learn how to sign up for our Thrive services.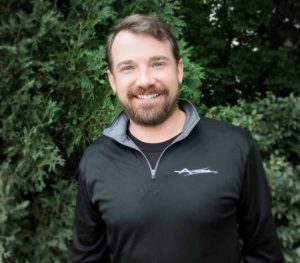 Written by: Eric Petersen