Is Your Safety Program Working?
As a risk manager for the tree care industry, I am often asked, "how does a tree service make sure their safety program is working?" Because of this common question, I want to share three simple ways that you can internally audit your safety program to ensure you are doing all you can to get every employee home safe at night.
Are your employees able to explain what to do?
An effective safety program will teach your team members exactly what to do in case of an injury. Simply ask employees from all departments to describe the steps to take. They should know who to call, which clinic they need to go to depending on location, and what forms to fill out as soon as the injury happens. Of course, if they cannot explain what to do during a non-emergency situation, they won't know during a panic-filled time of injury. Make this the topic at your next safety meeting to train everyone on the procedure for an injury. Have your procedure written down, and kept at all locations and in each vehicle for an emergency.
Can you prove your program is being implemented?
Documentation is a key component of an effective safety program. Whether it is for OSHA or to obtain a lower insurance rates, being able to prove that that your safety program actually exists is the goal. You should have employees sign that they acknowledge and understand the safety program and employee handbook, as well as attendance sheets for the weekly or bi-weekly safety meetings. Be sure to note the topics on the attendance sheets as well. This also helps you recognize if an employee is not being properly trained on a piece of equipment or operational service that you provide.
Numbers Talk!
Have a safety committee member be in charge of monitoring your data. A simple Excel document is a great way to track important statistics like; number of incidents, number of different employees injured, number of missed work days, etc. These numbers should be reviewed monthly or quarterly at the very least. Make note to monitor both positive and negative trends as you'll want to reward a strong safety environment while addressing any obvious issues.
Remember, even TCIA Accredited companies have serious injuries and fatalities that could have been prevented. Don't let your safety culture get stale and ineffective. Use these three ideas to monitor the strength of your program so you know when and how to improve it.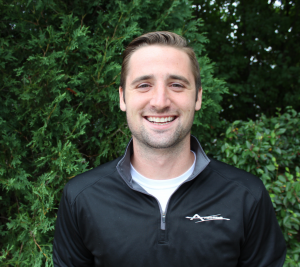 Written by: Malcolm Jeffris, CTSP