Top Tree Holidays to Market Your Business Around
In today's social media driven universe, there is a day for everything: National Coffee Day, National Dog Day, National Ice Cube Tray Day. (Okay, that last one I made up, but you get the point.) While the world is full of superfluous holidays, there are some that hold significant meaning for the tree care industry! Here are a few of the great holidays centered around trees that you can use in your marketing.
Arbor Day: Seems like a no brainer, right? A holiday dedicated solely to planting trees is DEFINITELY a holiday that your business should be promoting. Pro Tip: Bump up your marketing game on this holiday by holding a tree planting event in partnership with a local park or elementary school. Not only do you get to plant a tree, you have the ability to promote Certified Arborists and gain exposure for your business to potential customers at the same time.
Earth Day: A clean Earth is a happy Earth! Earth Day Every Day. A good planet is hard to find. These are just a couple of examples of the many slogans available for you to utilize on Earth Day. A day entirely dedicated to the preservation of our planet is absolutely a day that you should be using to promote proper tree care. What on Earth will you be doing for Earth Day this year? (See what I did there?)
National Tree Day: Did you even know this day existed? Full disclosure: I had no idea this day existed until I started researching holidays for this article. If I didn't know this day existed, and maybe some of you didn't either, how many of your customers are aware of this day? This is a perfect opportunity to promote the care of trees while also introducing potential customers to a new holiday. Take this chance to develop a fun challenge for customers on this day, such as having them identify different types of trees, or promote your business by offering discounts on tree work for this day only. While Arbor Day is a little more established, this is your opportunity to be creative and make this day unique to your business.
NeighborWoods Month: #MayTheForestBeWithYou NeighborWoods Month is an annual campaign begun by the Arbor Day Foundation. For the month of October, the Foundation promotes the planting and care of trees within communities. This is a great month to host giveaways, sponsor a community tree planting event, promote plant healthcare, and connect with customers on what your company can offer them. Plus, this month-long event gives you a reason to continually engage with customers and them a reason to frequently check back in and see what you have going on.
Christmas: Oh Christmas Tree, Oh Christmas Tree! Promote the care of trees around Christmas by providing tips for nourishment for evergreens. Have your employees take photos of their Christmas trees and promote them on social media by having clients select which tree belongs to which employee – and award the winner with a prize! Spoiler Alert: Holiday Ads drive results. According to Social Media Today, 88% of marketers that ran a holiday ad campaign last year marked it as successful. #TistheSeason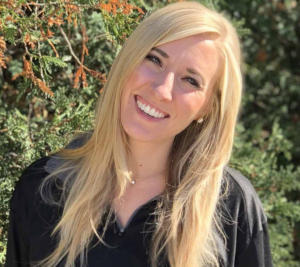 Written by: Katie Petersen