Top Insurance Agencies for Tree Care Companies
The tree care industry parallels the insurance industry in so many ways. A quick Google search of either results in hundreds of choices for the consumer, however, as you know there are only truly a handful of professional businesses that are the right fit for each situation.
Any arborist who has tried to find insurance for their company knows that most insurance agencies do not understand the tree care world at all. They do not know what the simple difference between an arborist and a tree trimmer is. They certainly have never foot locked up into a tree or been a Past-President of an ISA chapter before. Unfortunately, these general insurance agencies provide the majority of the insurance coverage to the tree care world.
At ArboRisk we pride ourselves on our dedication to the tree care industry. It is because of the in-depth knowledge that our team members have that we are able to help our clients get every one of their arborists home safe each night and make sure there is a job waiting for them in the morning.
However, rather than just selling ourselves to you, I want to give you a few other outstanding agencies that have committed to promoting the professionalism within the tree care world. Just as it is with tree work, the more tree services that utilize the best insurance agencies out there, the healthier the whole industry will be.
When looking at which agency is best for your organization, remember to not fall into the Quoting Trap as described in a recent article (found here). Interview each potential agency and select the one that fits best with you company's goals and aspirations. Each of the agencies listed below belong to local ISA chapters and the TCIA.
Corcoran & Havlin Insurance Group, Wellesley, MA – (https://www.chinsurance.com/commercial-insurance/tree-care-insurance-risk/)
C&H's Tree Care Team is led by Rick Weden, a frequent speaker at industry events and contributor to TCIA Magazine. Rick has been a true partner to the tree care industry for many, many years and takes great pride in understanding how accidents happen and helping companies prevent them from occurring.
Georgetown Insurance, Frederick, MD – (https://www.georgetownins.com/business-insurance/specialty-programs/arborists-insurance/ )
Georgetown agent, Matt Simmons, focuses on reducing a tree care companies exposure to risk by helping them implement safety programs, drug testing protocols and toolbox talks. Matt has been a supporter of the TCIA by exhibiting at multiple TCIExpo's in the past.
Hub International, Santa Barbara, CA
Mark Shipp and the Hub International team have been helping tree care companies for over 20 years now. In addition to the Certified Insurance Counselor (CIC) designation, which is equivalent to the ISA's Certified Arborist credential, Mark also holds his Certified Treecare Safety Professional (CTSP) designation.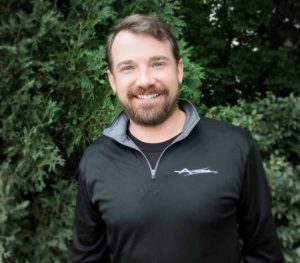 Written by: Eric Petersen