What Social Media Platform Should I use?
Facebook, Twitter, Instagram, LinkedIn, Snapchat, YouTube. Social media can be overwhelming. #AmIRight One of the top mistakes I see business owners make is pushing themselves to do too much with social media, becoming overwhelmed, and giving up entirely. It does not have to be that way. My advice for business owners who know they need to be involved with social media but don't know where to start, is to pick two or three platforms, get to know them well, and use those to connect with followers. You may find that one platform works extremely well, and another does not. When the time is right, switch out the platform that does not work for your customers and try a different approach. Finding the right balance of platforms is essential to your growth as a business.
Below, I've briefly explained the more popular social media platforms. Because every tree service is unique and has their own target clientele, which platform you utilize will be based on who you are trying to reach. Always keep in mind, the main goal of any social media efforts is help you promote your business to customers and prospects.
Facebook
Oh, Facebook, the birthplace of social media. Create an account, "friend" your friends, post photos, start a business page, gain followers, utilize hashtags – Facebook does it all. If you are looking for a quick and easy way to connect with many followers of all ages, Facebook is the way to do so.
Instagram
Brush up on your photography skills! Instagram is the place to showcase photos of yourself, your business, and your passion for the tree care industry. Plus, like Twitter, Instagram uses hashtags to connect you with other users and push your content to those who search for #trees.
LinkedIn
LinkedIn is typically used to post an online resume. Have a skill you want to promote? LinkedIn. Want to boast about your background or assure a potential client you have the correct credentials? LinkedIn. LinkedIn is also a great place to "connect" with colleagues and clients and promote business-oriented content.
YouTube
If you have read my article entitled "5 Ways to Better Your Social Media Marketing" (and if you haven't, you really should – it's great), you'll know that I stress the importance of moving your business towards videos. Utilization of video is key for your business in 2018. A YouTube channel is the way to do that! Showcase yourself, your employees, your equipment, a job site. This creates a more intimate, personal connection with your clients.
Twitter
Have you ever tried to condense your thoughts into 140 characters? #Yeahmeneither Luckily, Twitter allows 240 characters now and you can enhance your content by using hashtags. Hashtags allow your content to be discoverable by others so that when client is searching for #treeservice, any content you post with that hashtag attached will pop up in their search.
Snapchat
If you are looking to appeal to a younger crowd, Snapchat is 100% the way to go. Snapchat allows you to display a photo or video for 1-10 seconds, with your "snaps" being able to be added to your "story" where followers or subscribers can watch them after the fact. This is a great way to interact with clients if you want to tell a quick story or give a follower a quick burst of information.
Pinterest
Pinterest is a great place to organize ideas, thoughts, and lists and present them in one simple "board" to all of your followers. If, for example, you want to showcase steps, tricks, or items with which to prune a tree, all of these ideas and examples could be "pinned" to one board, allowing you to easily share it with your followers.
Google+
Contact a Google employee to learn more ☺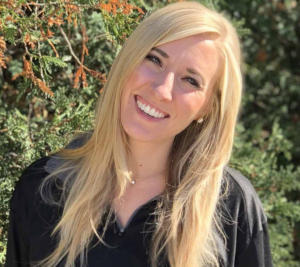 Written by: Katie Petersen