How to Get The Most Out Of Your Safety Committee
As you know, having a safety committee is a great way to improve your business. It gives your team members an avenue to discuss close calls or any situations that may concern them on the job site, while also showing insurance companies your dedication to safety. Ultimately, this will help increase your profit margin by limiting the injuries and accidents that occur along with lowering your insurance costs.
But are you really getting the most out of your committee? Here are my four quick tips to maximizing the benefit of your safety committee.
Create Committee Goals and Responsibilities
Have you clearly defined what you want the safety committee to do for your organization? Was your committee established because you had an accident in the past or because you're scared of an accident in the future, maybe both? Below are some core responsibilities your safety committee should take charge of:
Reviewing your written safety program and implementation of safety policies.
Regular job site and equipment inspections.
Running safety meetings and analyzing incident/near miss data.
Addressing potential risks when providing new services.
Staying abreast of industry regulation and changes.
Involve The Right People
Making sure you have the right team is critical to ensuring the committee stays just that, committed. Diversity in your safety committee is paramount. Aim to have a committee that receives input from all aspects of your business. For example, you may have one foreman, one climber, one grounds crew member, one lift operator and one shop member all included.
Term Limits
Create a term limit for your committee and stick to it. Many times safety committees get stale because the same people have been on the committee for years and years. Establish a rule that each members will only be on the committee for a designated amount of time. This allows a committee member a certain amount of time to create action and provides the opportunity to involve more team members. Stagger the terms so that you always have fresh members joining the current committee. I recommend using two year terms. Two years is long enough to accomplish specific tasks, but short enough to keep it interesting for all members.
Rewards
Give incentives to the safety committee members. Everyone wants to feel rewarded for their hard work and being on a safety committee can add more responsibility and stress than their normal position. Set up a reward system that allows you to praise the committee for the procedural aspect of their role. This could be in a monetary bonus for every safety meeting held or additional time off for every job site inspection performed, get creative on what will motivate your safety committee members to do their absolute best. Remember that OSHA frowns upon safety programs that have an outcome-based incentive tied to them, meaning do not incentivize your team members based on the amount of injuries. Use concrete goals and procedures as your benchmark for the committee's performance.
There you have it, four tips to get more value out of your safety committee. Remember that the ultimate goal of the safety committee is to strengthen the culture of safety within your organization so you can get every employee home safe each night. Empowering your team members with that goal is the surest way to succeed.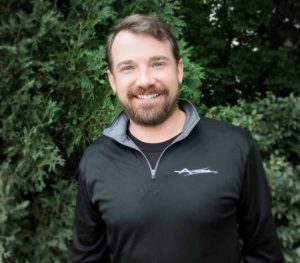 Written by: Eric Petersen