Is My Business Compliant with The Dot?
It's safe to say we are familiar with the DOT…but are we aware of the impacts it can have on our business if we are not compliant? In 2017, the U.S. Federal Motor Carrier Safety Administration changed the schedule of fines for DOT violations, dramatically increasing the penalties. Falsification of required inspection records can result in fines up to $12,000+. Granted each state will vary relative to the Federal DOT requirements, but we wanted to take a closer look at the most common violations and run through details that can help avoid issues. Simply put, the penalties stem from two different areas. Fleet compliance and Driver Compliance.
Fleet Compliance
– Vehicles not properly maintained/inspected
– Failure to maintain 12 month accident log
Similar to safety standards, many of the maintenance compliance issues can be resolved with proper documentation. Depending on the size of your business, you may want to delegate that responsibility to someone other than yourself (i.e. fleet manager or mechanic). If you are a TCIA member, check their safety resources for a maintenance schedule log, or look for one in the owner's manual. If you do delegate that task to someone else, make sure you are scheduling reviews to ensure everything is being properly logged.
Vehicle inspections are key for both compliance, and more importantly, safety of your employees. I recently sat in on a presentation by one of our insurance carriers that stressed the importance of detailed inspections. The carrier had received applications for a trucking company that, on paper, had looked like a more than profitable account to insure. No auto losses and few worker's compensation claims. Due to the size and operations, the carrier performed an inspection prior to quoting. What they found was a fully operating truck that had a crack right in the middle of the axle. This business had been successful on driving strategies, yet they were one trip away from a serious accident due to poor inspections. You can meet inspection requirements by stopping at a state roadside inspection program, or a third party inspection of your choice. Be sure you are filing the reports for your records and maintaining a copy in the vehicle if you have had the vehicle for more than 30 days. Also, remember the BLT sandwich! Brakes, lights, tires. Click here for a vehicle inspection checklist from the DOT website.
Accident logs should be pretty straight forward. Document the who, what, where, etc. of each incident, and even close calls just to be safe. There isn't a standard reporting form, so you're welcome to create your own or there is one on the TCIA website if you are a member. In general, the DOT considers an accident to be any occurrence in which there is bodily injury or property damage.
Driver Compliance
– Driver not in possession of required qualifications or licensing
– Failure to test or follow up on testing of driver for drug or alcohol use while on duty
– Lack of or defects in required documentation
If the DOT is to perform an on-site review for driver compliance, they'll first look into your drivers qualifications and up to date licensing. Check out our Driver Qualification Criteria to be sure your potential and current employees meet the standards for being on the road. You should be conducting annual MVR reviews and have an accident disclosure agreement in your employee handbook.
One of the biggest causalities for fines from the DOT is business owners mishandling drug and alcohol abuse situations. If you, the owner, have "reasonable suspicion" that there is substance abuse, you are obligated to perform and record training/testing on substance use. It then needs to be followed up with a series of random tests for up to 60 months following an incident(depends on the severity). For more information on substance abuse and testing obligations, please reach out to an ArboRisk team member!
Business owners should keep files of all active drivers. The files should contain original applications, MVR records, previous employment records, training documentation, any incident reports involving the driver, and medical information.
Notice the trend? Everything needs to be documented and kept for records. Documentation will not only help in the case of an audit from the DOT, but with ensuring everyone gets home safe each night. There are a number of resources available through the TCIA and DOT that we'd be happy to provide for you. Feel free to reach out with any questions!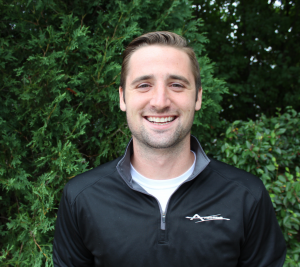 Written by: Malcolm Jeffris, CTSP