3 Tips For Redefining Your Customer Experience
Everyone wants to provide exceptional customer service, yet unfortunately there are few companies that truly wow their customers. The service and personal touch that you provide to your customers will always be evolving, but here are 3 tips to begin redefining your customer experience.
1. Understand Your Customer – This should go without saying, but it is so critical to know who your customers are and what they care about. Who is your ideal customer and how can your services make them smile? Understand how they communicate and what really matters to them. Remember, it's not the tree that pays the bill, it's the owner of the tree that writes the check to you. If you are not connecting with your customers, you are making it easy for them to find another company to help them with their trees.
2. Touch-point Teamwork – Hold a brainstorming session with each department within your company to focus on every customer touch-point within your organization. From your website appearance and functionality, to incoming phone calls and emails, to field staff doing the work, to the invoices and thank you's that go out after the job is completed, ask yourselves three simple questions for every touch-point:
What do our customers love about it?
What do our customers dislike about it?
What can we do to make that interaction better or more shareable?
3. Training and Integration – After you have defined the ideal customer and what they want from you, everyone in your company must know how important each touch-point is to have the best possible customer experience. This is best accomplished by the department leaders walking their teams through each touch-point and how the customer should be treated. It helps if similar words or phrases are used to solidify the organization and promote the client first culture.
By consciously focusing on your customer's experience at every touch-point, you will begin to transform your company. Have fun with it, get creative and don't be afraid to try something new to stand out. Wow your customers so they can't help but tell others about the great experience they had with your company.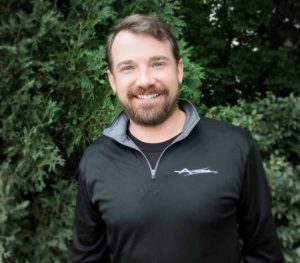 Written by: Eric Petersen