4 Ways to Tell If Your Marketing Strategy Is Actually working
Before I share with you how to know if your marketing strategy is working, you must actually have a marketing strategy. To me, having a marketing strategy means promoting your business in defined direction to achieve growth. This includes a clearly stated revenue goal from a specific set of services and clientele. If you haven't developed a strategy yet, check out our white paper, 3 Ways to Branch Out Your Marketing. Let's face it – your strategy won't be perfect right away and will certainly evolve over time, but establishing a desired result and way to achieve it is vital to begin.
Use the following 4 ways to ensure your marketing strategy is functioning the way you want it to.
Website Visits – The first place someone goes to find out information about your company is your website. It doesn't matter if they were referred to you or found you through one of your marketing pieces. Your website is your chance for a great first impression. If you are confident about your website, begin to track the number of visitors to your site by using Google Analytics. This tool can break out where the visitors are coming to your site from and how long they stay on it. If you haven't spent time updating and refreshing your website, check out our 5 Tips for a Better Website and make your website a priority.
Click Throughs – Your website must have a "Call to Action" on it to allow your customers to request a proposal for tree work or purchase firewood/mulch directly. When your website is set up correctly, the number of click throughs are easy to measure. You can also create custom landing pages specific to one service and track results from each specific page.
Closing Ratio – This is more of a management metric than a pure marketing metric, however, if you see that your company is getting more chances at jobs, but you do not see an increase in sold jobs, training of the salesperson may be a solution you need to explore.

Job Analysis – Each month it is very important to look back at the jobs that were finished and analyze them around the questions below. Give a score to each job to track how well these jobs are fitting within your goals for your organization. Each "YES" answer earns 1 point. Your goal is to have as many 3 point jobs as possible.

Was the work performed a targeted service?
Was the client within your targeted clientele profile?
Were the jobs done within the time budget set by the salesperson?
Now that you understand some of the data that will help you determine if your marketing is working, you must start tracking it. Use the current month to establish the benchmark for each of these areas and work towards improving on them every month into the future. After tracking these for a few months, you will begin to see clearly what you need to improve upon. Make sure you share this information with your team so they can take some ownership into improving what they do to move the organization forward.
Of course the ultimate goal is to perform more jobs within your targeted services, for your targeted clientele, and done on time and within budget. When this starts to happen and everyone on your team begins to realize that your company is growing intentionally, you will see the momentum pick up and your business will rise to the next level.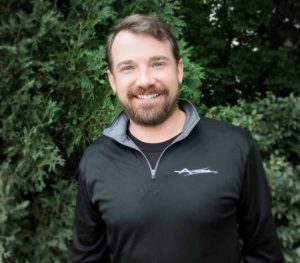 Written by: Eric Petersen