Gain Customers Without having to sell: Content Marketing Part 1
Gone are the days where consumers purchase a product or service based solely on the salesperson's ability to convince them to buy. Today, the vast majority of the sales process is done by the consumer before they even reach out to you. So how do you earn the trust of your future customers before they pick up the phone to call you? You do it with Content Marketing.
What is Content Marketing?
Content Marketing is a strategic marketing approach where you give valuable information to your prospects and customers without trying to sell them anything. It allows the consumer to learn about their problem on their own using information that you created. Because it does not involve you thumping your chest saying why you are the best, the consumer appreciates the expertise you bring. And guess what? They will start to buy from you because they now know you and trust that your intentions are in their best interest.
Information can be created and shared in a number of different ways. The more ways you incorporate into your content marketing strategy, the more effective you will be at reaching your target customer. Blogs, newsletters, email campaigns, home & garden show presentations and social media posts are all ways that you can get content out.
Why Content Marketing works in the tree care industry?
Content marketing isn't about your brand or the services you sell, it is about your audience and what they care about. The tree care industry is perfect profession to utilize content marketing because it allows you to develop rapport with your target customers. For most professional tree care companies, the target customer is someone who has a strong emotional connection to their trees but also understands that their level of knowledge on how to properly take care of their trees is lacking.
Take tree removals for instance which can be viewed as a commodity service. As long as the tree guy gets the tree on the ground without hurting anyone or damaging your property, they've done their job. So why should the consumer choose you over the next company? Using content marketing, you explain what goes into a successful tree removal job, such as, what factors affect the price of the removal and what dangers are in performing the job. It is your chance to show that you are the expert by advising them on all things related to the removal without asking for them to call you, thereby transforming your business from being seen as just another provider of a commodity service (tree removal) to a leader in the industry.
An even more powerful way for Content Marketing to work within the tree care industry is using it to promote proper Plant Health Care. Creating a dialogue on all aspects of tree health will demonstrate to your potential customers that you know how to care for their trees and why they need to hire a professional arborist to handle this for them.
Lastly, it's important to note that Content Marketing isn't for everyone and it is not always the best way to get in front of potential customers. However, in my opinion it is the best way to get in front of the right potential customer and build a strong customer base who hold the same values as you do. When done properly, Content Marketing helps you remove the salesy feel to a new customer relationship.
In my next tip, I'll show you how to start a Content Marketing campaign and give you the 5 areas you should be addressing in your Content Marketing.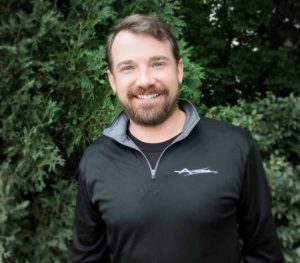 Written by: Eric Petersen