Develop Your Employees, Or They'll LEave
Of all of the factors relating to successful employee retention, one of the most important is employee development. An employee that feels secure and proud with how their career is developing will be a loyal employee. Unfortunately, this is an area in which a lot of business owner's struggle. There are a vast array of reasons that employers do not help their employees achieve their goals. From not knowing what the employee really wants, to not having time to invest in their employee's career growth, to not wanting their employees to get better and leave to start their own company. Each of these reasons prevent the business owner from conquering the employee retention debacle. In this article, I want to share with you a few ideas to consider when installing an intentional employee development program within your business.
Notice how I said intentional employee development program? The very first step is to commit to forming a definitive plan for your team members. Let go of the fear that your employees will get better than you and leave your organization. Sure this will happen with some, but even then, the former employee will be grateful for their start with your company and return the goodwill to you in unimaginable ways. You must tackle this issue head on and do it with your employee's benefit in mind.
Individual Career Path – Of course we all know that not everyone in your company will be able to, or want to, progress upwards into management. For this simple reason, you must individualize the career opportunities to the employee's goals and desires. Start by asking the employee what they want out of their career. What matters most to them? Don't assume they want to make a lot of money or want to have ownership in the business. If they do, that is fine, but let them tell you that. More and more employees prioritize more time with their friends and families, as opposed to income. Next, look at the current positions within your company and show them how a particular position would satisfy their career desires. Also, share with them what qualities a person must have to be successful in that position. These conversations will lay the groundwork for training and experiences that the employee will need to obtain. With the employee, write down their goals and objectives and review them at each employee evaluation to see how they have progressed or, check to see if their goals have changed.
Support for Training – Once you have discussed where the employee wants to go with their career, it is necessary to engage and support that employee with training. Be as open and supportive as possible when getting a request from an employee to go to a training session. Training is expensive, especially when you take that employee out of production, but it is still a lot cheaper than the costs associated with employee turnover. Sending employees to ISA and TCIA conferences, or to CTSP or TRAQ classes, are all ways to help that employee better their skills and further their career. Make the TCIA Magazine and Reporter available for everyone to read and see what is happening in the industry. You will be surprised how often an employee will want to go to a class they find interesting when they know you will support their career education.
Communication then Creativity – Every employer needs to work on their communication skills. Being able to listen to their team members concerns and suggestions are pivotal in helping each employee reach their potential. Allowing the employees to openly discuss issues they are facing within the company and in their personal life will garner trust between both people. When the employee begins to trust that the employer is looking out for that individual above the company goals, then the magic happens. Creativity begins to grow. When an employee feels comfortable to share ideas on improving their daily work, whether it be exploring new climbing techniques or revising the sales process, that employee's view on their importance within the company soars. Fostering an environment where the communication throughout the organization supports the development of every individual is the fastest way to organizational success.
Everyone wants to feel that they are part of the winning equation within your organization. Be the leader that your employees want you to be and help them achieve their career goals. If you don't, they'll be sure to walk out the door and find an employer that will support them.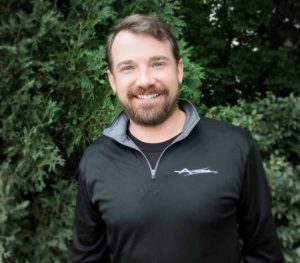 Written by: Eric Petersen